One

crew of a container on the US line was diagnosed

COVID, involving Chinese goods, the

shipping schedule has to be

delayed...
Yang Ming Shipping recently issued an announcement saying that the "YM ESSENCE" container vessel deployed on the EC4 service of its Far East-U.S. East Loop had a crew member who tested positive for nucleic acid on the way to Yantian Port.
Yang Ming said that the affected crew member have been quarantined and completed a series of work in Kaohsiung, including crew rotation, ship cleaning and disinfection, and all crew members are also taking necessary precautions.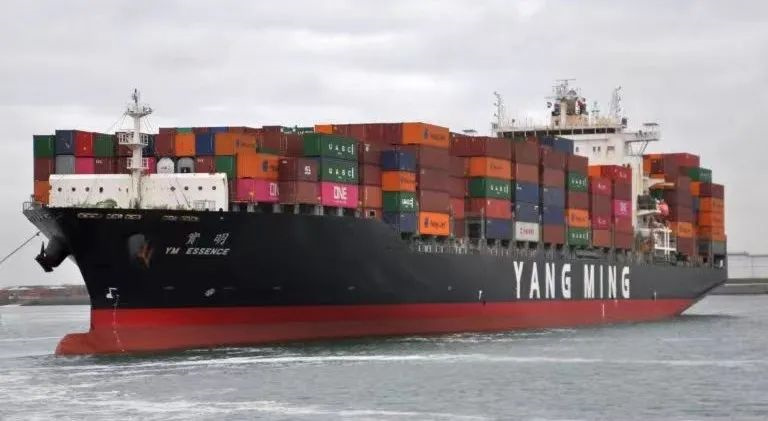 Container vessel "YM ESSENCE" data image
According to the data of the large shipping schedule, the "YM ESSENCE" vessel where the crew member was diagnosed this time is currently serving the EC4 line from the Far East to the East of the United States.
The vessel arrived and berthed at Yantian on June 7, and departed for Cai Mep on June 9. The port of call for the EC4 service is: Kaohsiung-Hong Kong-Yantian-Gai Mep-Singapore -New York-Norfolk-Savannah-Charleston-New York-Singapore-Kaohsiung.

Shipping schedule of the "YM ESSENCE" vessel
Yang Ming announced: "We sincerely apologize for the inconvenience caused by this accident and the expected delay to the ship, which is still beyond our control."
The announcement also shows the ship's follow-up schedule. After calling at Yantian Port, the updated port rotation of the container ship "YM ESSENCE" may change.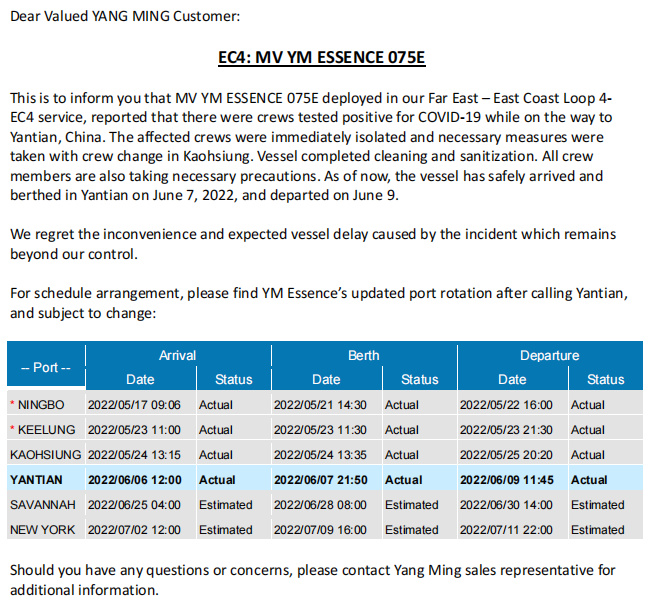 Official announcement for this accident from Yang Ming
Friendly reminder, importers who have cargoes loaded on this ship recently need to pay special attention to the delay of subsequent shipping schedules.