ASTM A653 0.18mm Galvanized Coil Angola Price


ASTM A653/A653M
It is a standard specification for steel sheet, Zinc coated (Galvanized) or Zinc-Iron alloy-coated (Galvannealed) by the Hot-Dip process.

This specification covers steel sheet, zinc-coated (galvanized) or Zinc-Iron alloy-coated (Galvannealed) by the Hot-Dip process in coils and cut lengths.


Common Specifications of Galvanized Coil
Thickness: 0.18mm, (0.12-6.0mm customized)
Width: 900mm, 1000mm, 1200mm, 1220mm, 1250mm,1500mm, or slitted as customers' requirement
Steel Standard: ASTM A653/A653M
Steel Grade: CS Type A/B/C, SS Grade 37/50, 55, or as customers' requirement
Zinc coating mass: Z30-Z180 g/m2, G10-G90
Spangle: Zero spangle, Regular spangle, Minimized spangle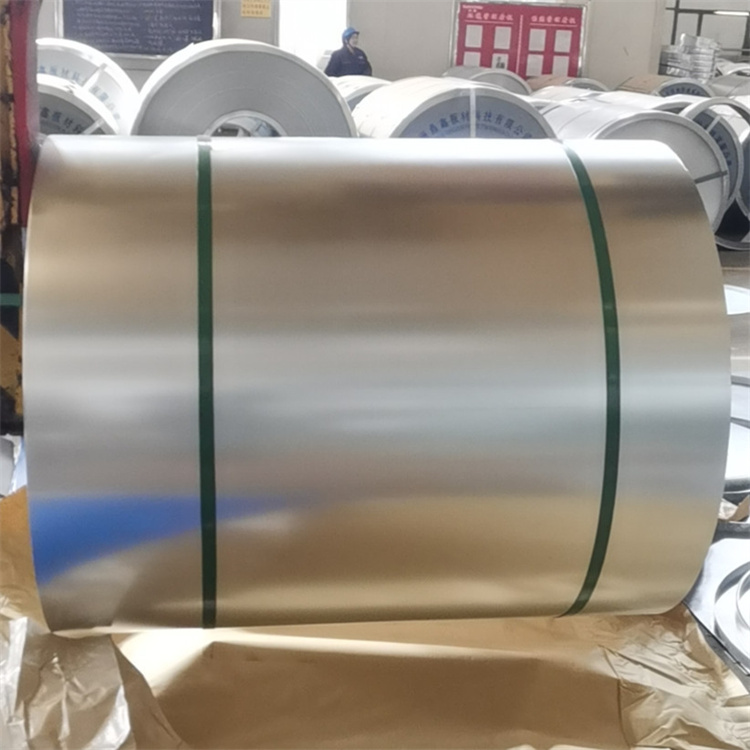 This photo shows zero spangle galvanized coil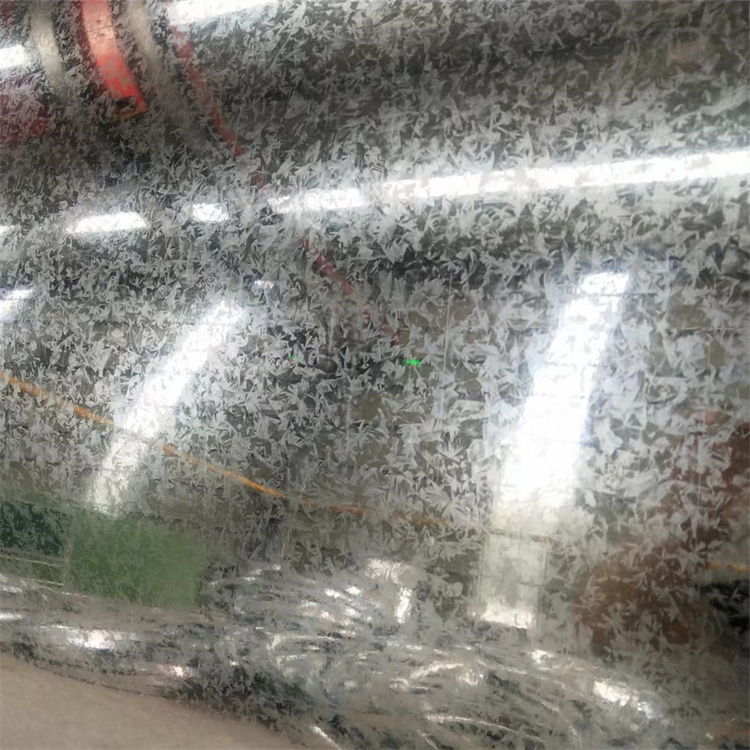 This photo shows regular spangle galvanized coil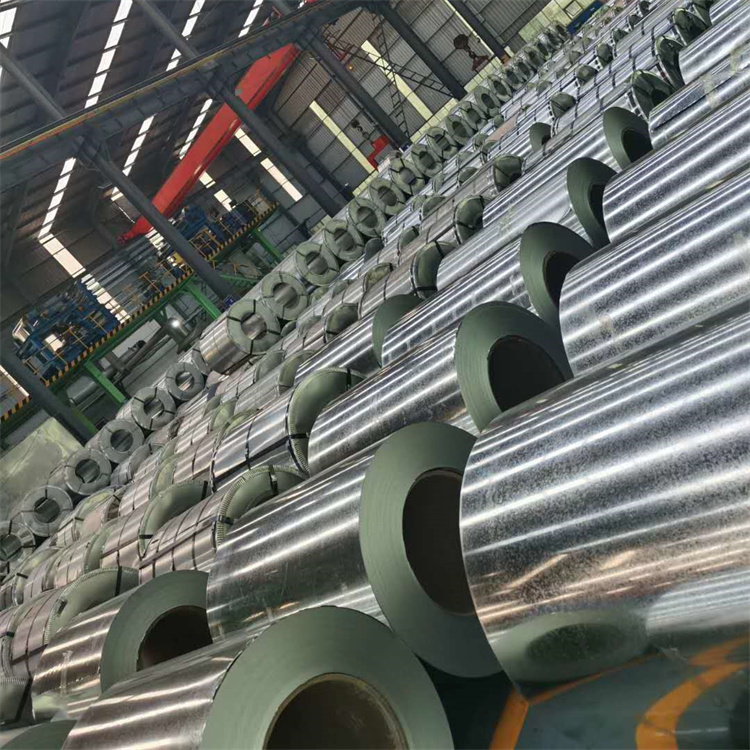 This photo shows one corner of our workshop
Application of ASTM A653 0.18mm Galvanized Coil
At present, the product has been widely used in building materials, home appliances, vehicles and ships, animal husbandry, packaging, electromechanical and other industries.
The used coatings including polyester, silicon modified polyester, high-durability polyester, polyvinylidene fluoride, epoxy and high corrosion-resisting coating are widely used for building, transport, home appliances, solar energy, furniture, etc. It is mainly used as the side door plate of refrigerators, and shell of DVDs, air conditionings, freezers, and washing machines. Mainly used in construction, light industry, automobile, agriculture, animal husbandry and fishery and other industries. Among them, the construction industry is mainly used to manufacture anti-corrosion industrial and civil building roof panels, roof grilles, etc.; the light industry industry uses it to manufacture household appliance shells, civil chimneys, kitchen utensils, etc., and the automotive industry is mainly used to manufacture corrosion-resistant parts for cars, etc. ; Agriculture, animal husbandry and fishery are mainly used for food storage and transportation, meat and aquatic products freezing processing tools, etc.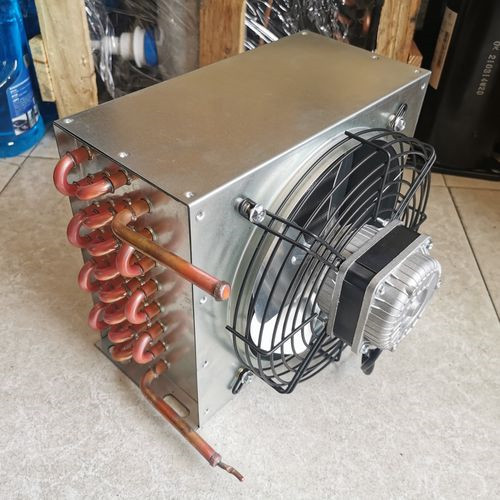 This photo shoows a Refrigerator Condenser, the shell is made of galvanized sheet. Galvanized sheets are also made into shells of refrigerators, microwave oven, oven and other household appliances. Galvanized steel is widely used in our daily life.
ASTM A653 0.18mm G30 Galvanized Coil Price List
Year
FOB China
USD/MT
2018
USD 900
2019
USD 950
2020
USD 1100
2021
USD 1150
2022
USD 900


ASTM A653 Galvanized Coil in Angola Market

Angola is an African country with an huge demand of galvanized coils.
Angola developing country located in Southwest Africa, the market prefer thin thickness galvanized coils to make roofing sheets and wall.
On the one hand Angola with a suitable temperature during whole year, no need thick thickness steel roofing sheets or wall to resist cold and hot;
on the other hand, the economy of Angola is relatively backward compared with other countries in the world, althought the unite price of thin thickness galvanized coils is higher than thick thickness, but thin thickness steel will gets more meter quantity per ton, so thin thickness is more cost effective.
As for coating mass, also due to the economy situation and consumption level, they prefer lower coating mass to express the purchasing cost, if the application is for making roofing sheets and wall sheets, use G10, G30 will be enough; if for making steel silos or with a long service time requirement, then we suggest high zinc coating mass, like G60, G90.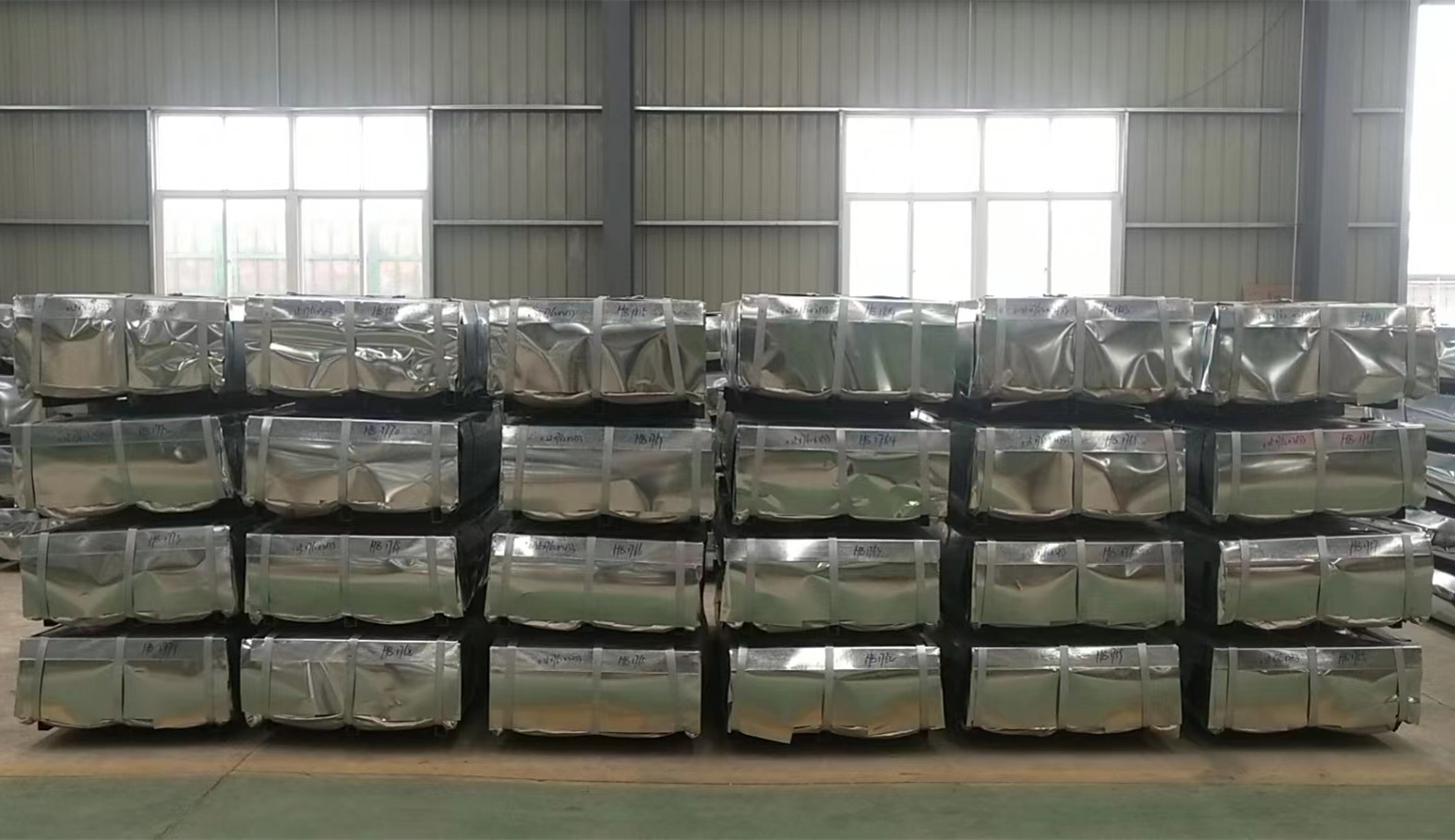 This photo shows our galvanized steel sheets