ASTM A653 Z180 1.5mm Hot Dipped Galvanized Steel Strip El Salvador
Why El Salvador need Z180 1.5mm Hot Dipped Galvanized Steel Strip?

El Salvador is a coastal country located in the north of Central America, and the whole territory has a tropical climate, the hot and coastal weather requires the products must with a high zinc coating so that they can anti-rust for a long time and extent the service life.
ASTM A653 SS G550 Z180 Galvanized Steel Strip Zero Spangle 1.5*215mm El Salvador
This is a common specification of galvanized steel strip in El Salvador market. The clients use it to produce purlin in building by roll forming machine. The detailed information as below:
Size: 1.5*215mm
Steel Standard: ASTM A653
Steel Grade: SS G550
Yield Strength: 550 Mpa min (As there is no discontinuous yield curve, the yield strength should be taken as the stress at 0.5% elongation under load or 0.2% offset.)
Tensile Strength: 570 Mpa min
Zinc coating: 180 g/m2
Spangle: Zero spangle (This photo shows regular spangle and zero spangle)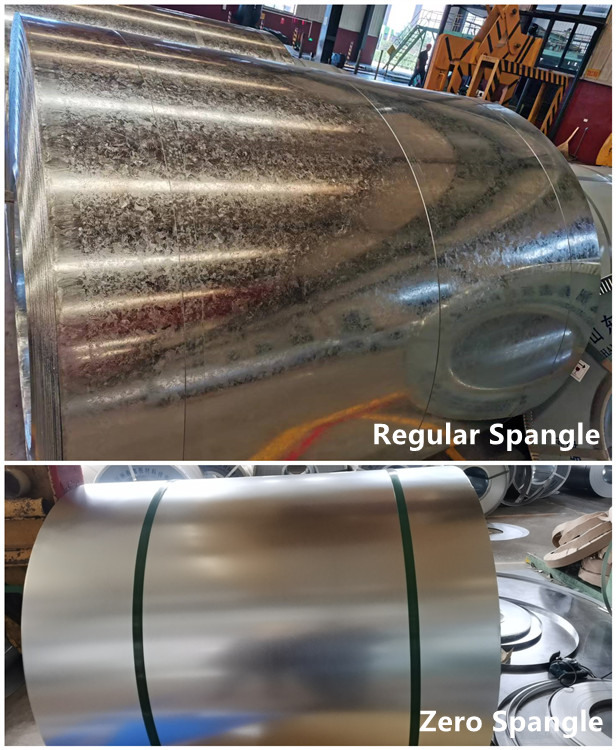 We Xino Steel supply different spangle surfaces: Zero, Mini, Regular, Big spangle.
Width of Galvanized Steel Strip:
Clients use different width of galvanized strip in different application, we provide customized width. For thickness 0.4mm and above, we supply cutting width from 100-1500mm.
And we strive to supply best cost-effective plan to every client. For example, one client need 1.5*215mm galvanized strip to produce purlin. We will use 1075mm width raw material coil to produce 215mm strip, by this way, we can get 5 coils of 215mm width strips and without waste.
Although 1075mm is a customized width with 100MT MOQ, but it helps clients to save the purchasing cost. If the purchasing quantity less than 100MT, we will use 1200mm width as raw material, then it will have 125mm width waste during production, which enlarge the production cost, unite price will increase about $40/ton.
So come and send us your inquiry, our professional team will fine a most cost-effective solution for your production!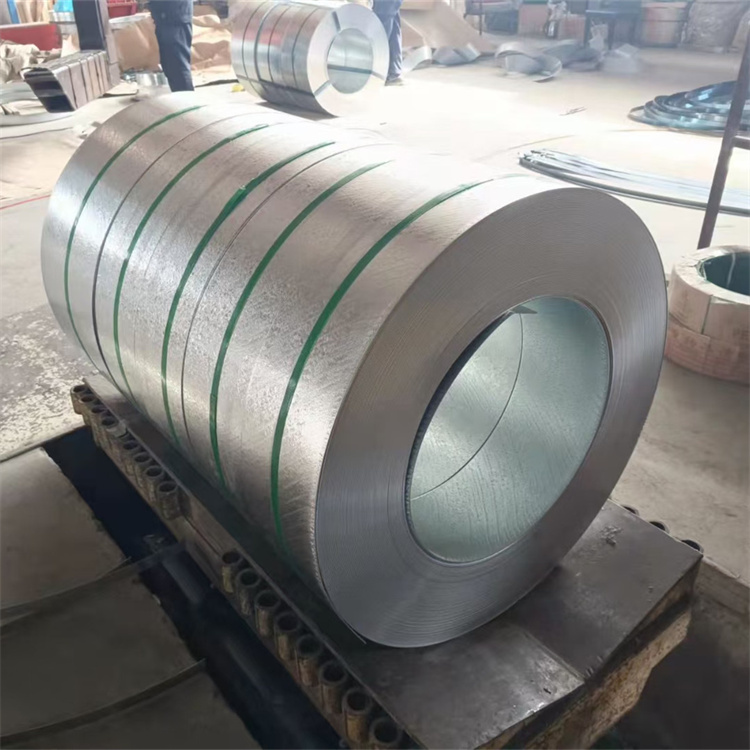 This photo shows steel strips just finished production and not be packed yet.
Packing of Hot Dipped Galvanized Steel Strip
We usually packed few coils of strips together, like the above example, we will pack 6 strip coils in one package, and the total coil weight can be customized according to the capacity of clients' forklift or equipment.
For the package, we usually use standard seaworthy packing, with plastic bag to prevent water and dust, kraftpaper, thick woven bag, hard paper, steel sheet and strongly fasten with steel strips at last. Just like the below photo: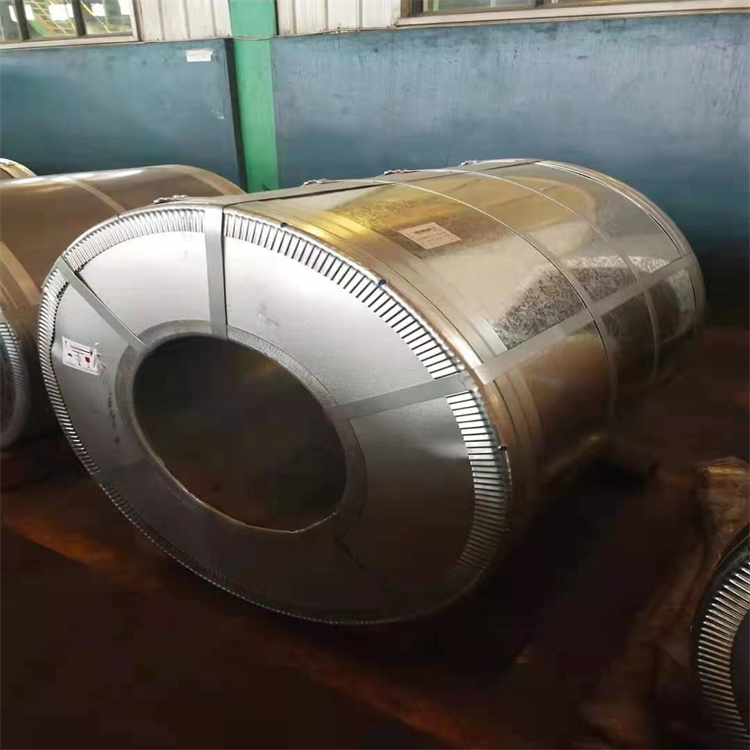 This photo shows well packed galvanized steel strips.
This video shows our workshop of galvanized steel strip: