Zinc-Aluminum-Magnesium Steel Coil ZAM Supplier in China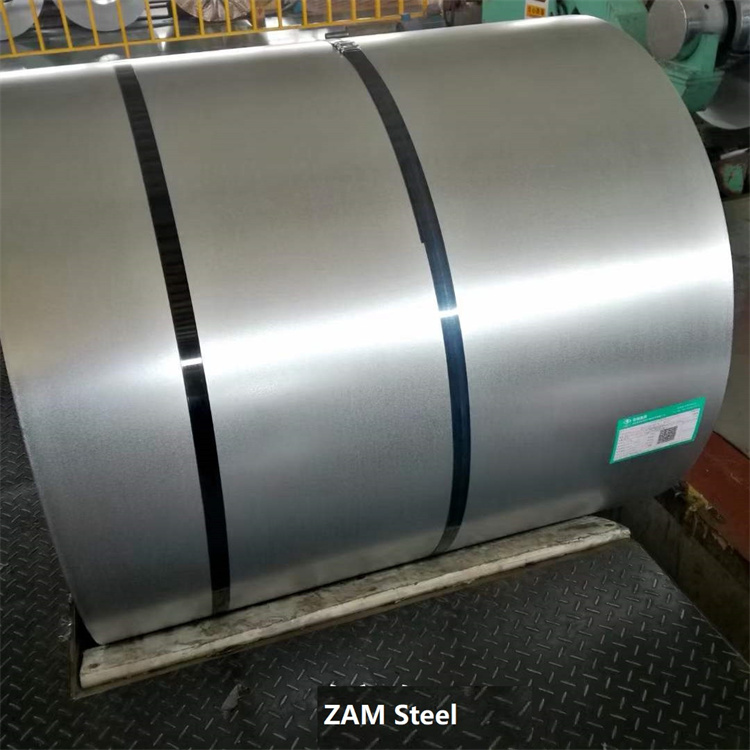 This photo shows our ZAM steel coil in our factory, it just finished production on production line.
Specification of Zinc-Aluminum-Magnesium Steel
THICKNESS: 0.35~0.33mm (0.014" ~ 0.130")
WIDTH: 30~1550mm (24" ~ 61")
COIL ID: 508mm and 610mm (20" and 24")
STANDARD: ASTM A1046/A1046M Type 1
STEEL GRADES: Commercial Steel Deep Drawing Steel Extra Deep Drawing Steel
Forming Steel HSLA Steel Grades Structural Steel Grades
COATING WEIGHT: ZM30 ZM40 ZM50
ZM60 ZM70 ZM75
ZM90 ZM100 ZM115
(Coating mass from AZ30-ZM600 can be customized, please inquire according to your demand.)
COIL WEIGHT: 10,000 lbs. ~ 55,000 lbs.
AFTER TREATMENT (upon request)
Chemical Treatment (RoHS Compliant Available)
Oiling
Acrylic (RoHS Compliant, Please Inquire)
Stenciling
Grade of Zinc-Aluminum-Magnesium Steel
Grade
Yield Strength
Re.Min
(Mpa)
Tensile Strength
Rm.Min
(Mpa)
Elongation
A,Min
%
DX51D+ZAM
-
270-500
22
DX52D+ZAM
140-300
270-420
26
DX53D+ZAM
140-260
270-380
30
DX54D+ZAM
120-220
260-350
36
S220GD+ZAM
220
300
20
S250GD+ZAM
250
330
19
S280GD+ZAM
280
360
18
S320GD+ZAM
320
390
17
S350GD+ZAM
350
420
16
S550GD+ZAM
550
560
-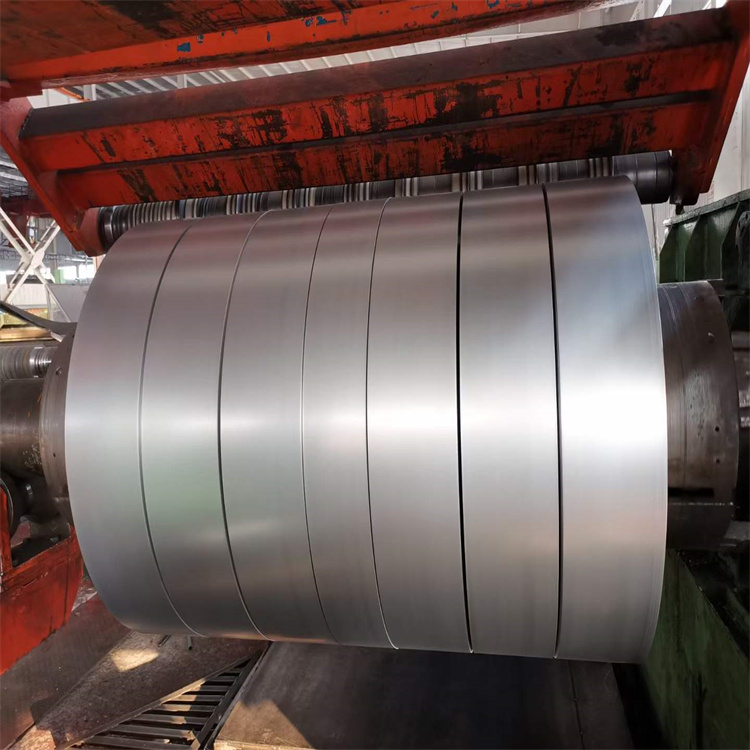 This photo shows ZAM steel coil slited in steel strips, the smallest width we can produce is 30mm.
Advantages and features of Zinc-Aluminum-Magnesium Steel
ZAM coil is an excellent corrosion-resistant hot-dip Zinc-Aluminum-Magnesium alloy coated steel sheet product.
The product lasts longer in harsh environments, offers built-in trim edge rust protection, and saves money by reducing maintenance.
ZAM is a self-healing, eco-friendly alternative to traditional metal coatings. In addition to the key features mentioned, ZAM:
Excellent alkali resistance - even in direct contact with concrete and mortar
Great alternative to more expensive stainless steel and aluminum
Your post dip batch coated product will be ideal for conversion to cost saving ZAM coated sheet.
Standard of ZAM Steel
ZAM is produced to ASTM A1046/A1046M Type 1 specifications for use where the absolute best rust and cut edge protection is required.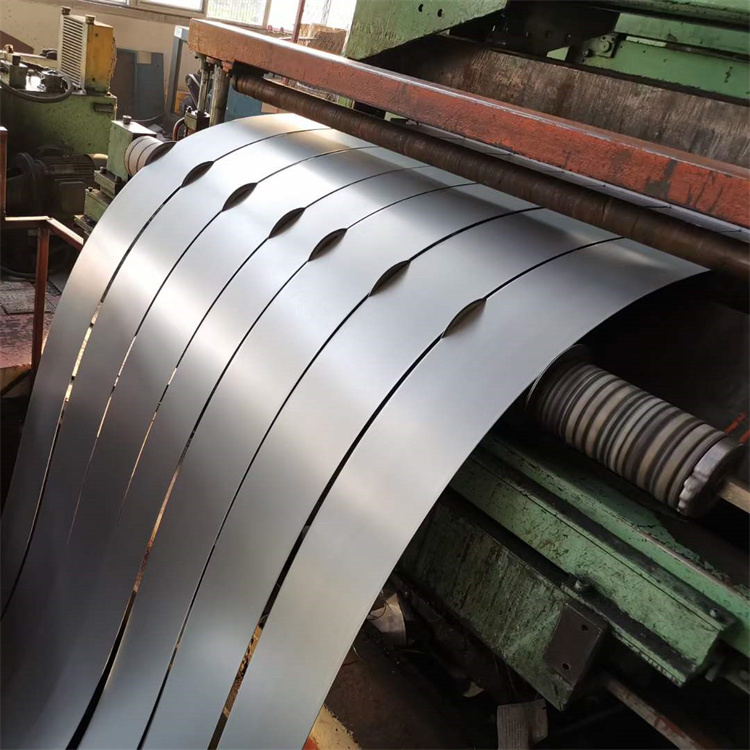 This photo shows ZAM steel strip in production, we are the manufacture and supplier of ZAM steel strip in coil in China.
Advantages and Features of ZAM
Longer life than other coating products
Cut edge anti-rust
Thinner coating, more environmentally friendly
Excellent in harsh environments, especially coastal and agricultural environments
No post-dip (batch) galvanizing required
Excellent formability due to coating properties
Cost savings through extended service life and reduced maintenance
Bridging the product gap between thick-coated galvanized steel and expensive stainless steel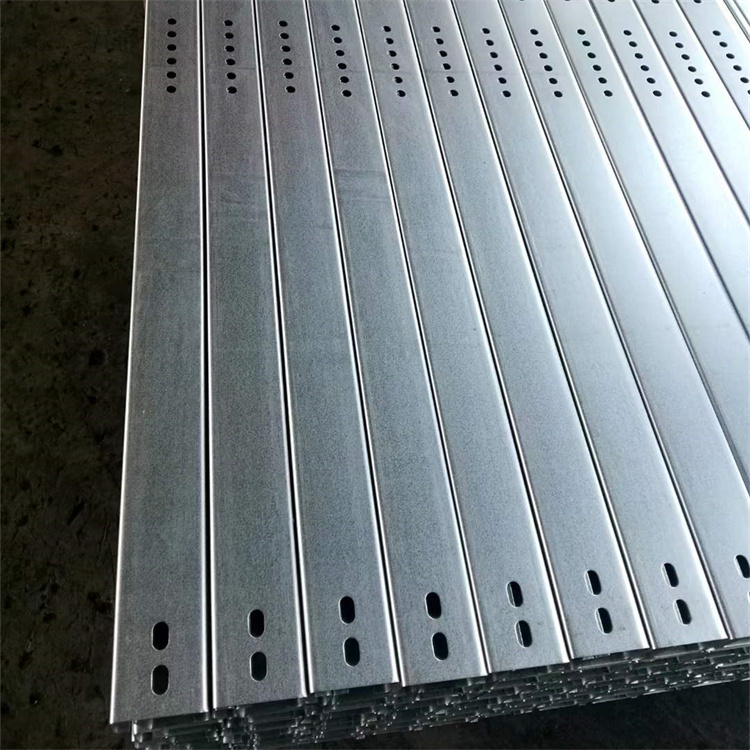 This photo shows steel profiles produced by ZAM steel, the profile will withstand extreme environments.
Application of ZAM Steel coil
Solar racking, construction (building panels, perforated panels, metal facades, roofs), automotive, agricultural applications (hen houses, pig farms, ring buildings, granaries, silos, etc.), greenhouse structures, industrial HVAC, cooling towers , school bus panels, swimming pools, sign posts, guardrail facades, coastal environments, cable trays, switch boxes, steel panels and frames, acoustic/wind/snow barriers and many other applications.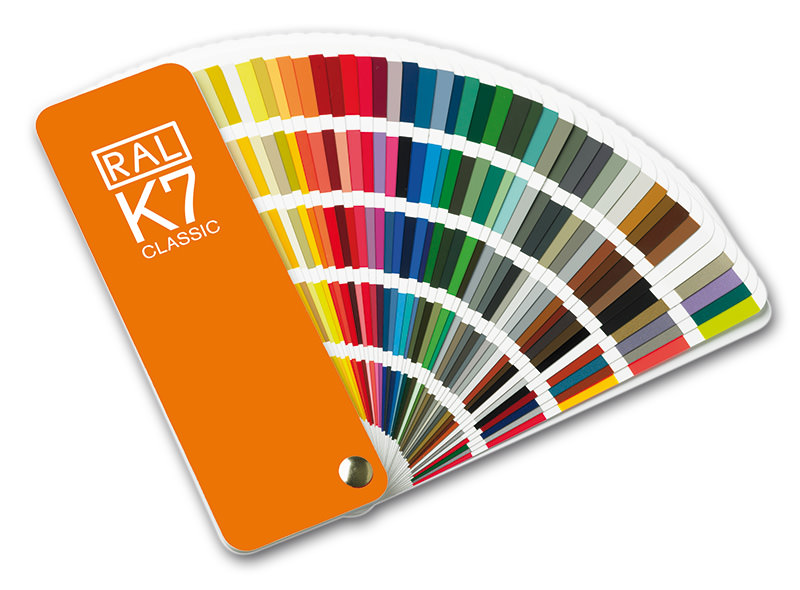 This photo showed RAL color book, prepainted color coated ZAM steel coil can be customizing color by RAL color number.
Pre-painted ZAM steel coil
ZAM pre-painted or color-coated has good results and evaluation in Chinese and European markets.