Q235 Carbon Steel Round Steel Pipe Wholesale
Welded steel pipe
Welding method: arc welded pipe, high frequency or low frequency resistance welded pipe
Weld shape: straight welded pipe and spiral welded pipe
Advantages of longitudinal welded pipe: simple production process and high production efficiency
Corrosion resistance: strong corrosion resistance in acidic environment
This photo shows our stock of welded steel round pipe, our regular stock of carbon steel round pipe is 1,000 tons, the advantage for wholesalers like us,
our price will remain at a relatively stable price when the market price unstable, and our price validity will also valid for more few days than other suppliers.
The development of wilded carbon steel pipes
Since the 1930s, with the rapid development of high-quality strip continuous rolling production and the progress of welding and inspection technology, the weld quality has been continuously improved, the varieties and specifications of welded steel pipes have been increasing, and seamless steel pipes have been replaced in more and more fields. Welded steel pipe has lower cost and higher production efficiency than seamless steel pipe.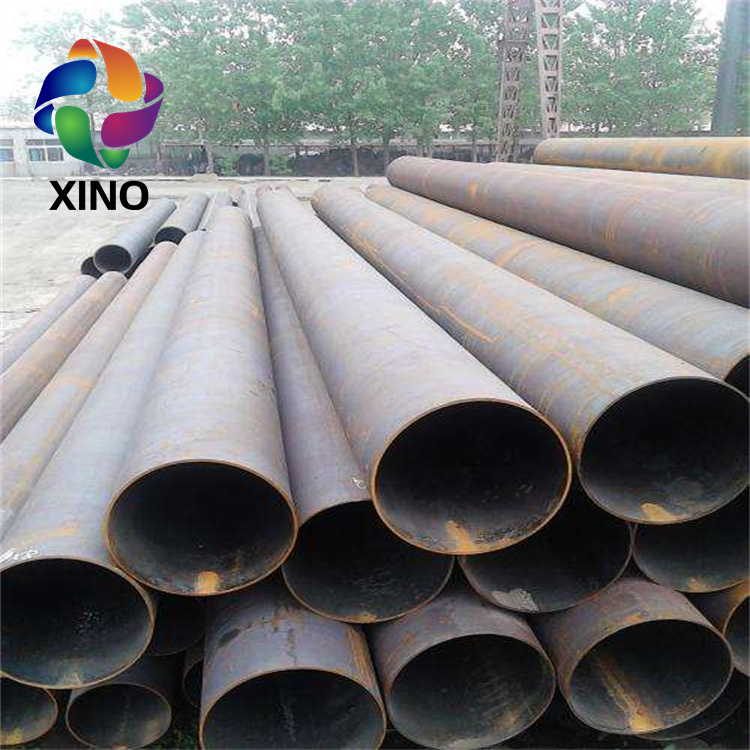 This photo shows big diameter welded carbon steel pipe stock.
Corrosion performance of welded carbon steel pipe
When the t-welded steel pipe contains Ni, it has strong corrosion resistance in acidic environment. In the environment containing sulfuric acid or hydrochloric acid, the higher the content of Ni in the t-welded steel pipe, the stronger the corrosion resistance. In general environment, corrosion can be prevented only by adding CR to t-welded steel pipe. The poor condition of steel strip edge is another important reason for misalignment. Effects of mass flow, heat flux and structural parameters (ratio of spiral curvature diameter to t-welded steel pipe diameter DC / D) on saturated bubbly boiling heat transfer coefficient in vertical spiral pipe.