Product description
1.0mm galvalume steel coil price
The corrosion resistance of "Galvalume steel coil" is mainly because of aluminum, the protective function of aluminum. When the zinc is worn away, the aluminum forms a dense layer of aluminum oxide, preventing corrosion-resistant substances from further corroding the interior. Aluminum-zinc alloy steel plate has good heat resistance and can withstand high temperature of more than 300 degrees Celsius, which is very similar to the high-temperature oxidation resistance of aluminized steel plate.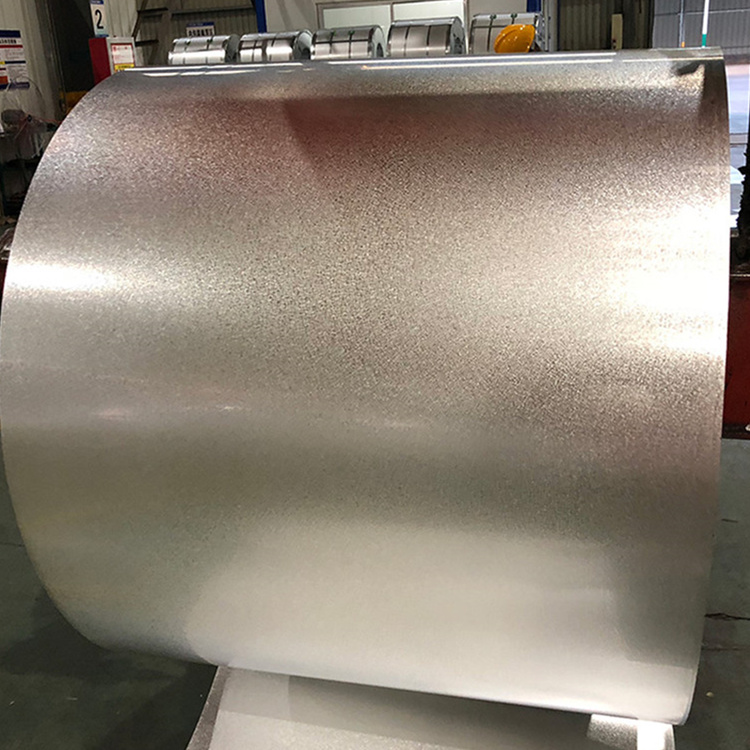 Because the density of 55%AL-Zn is lower than that of Zn, the area of the galvanized steel sheet is more than 3% larger than that of the galvanized steel sheet under the same weight and the same thickness of the gold-plated layer. The thermal reflectivity of galvanized steel sheet is very high, twice that of galvanized steel sheet, and people often use it as a thermal insulation material.
Application:
Construction: Roofs, garages, walls, plumbing and modular houses, etc.
Automotive: mufflers, exhaust pipes, wiper attachments, fuel tanks, truck boxes, etc.
Home appliances: refrigerator backplane, gas stove, air conditioner, electronic microwave oven, LCD frame, CRT explosion-proof belt, LED backlight, electrical cabinet, etc.
Agriculture: pig houses, chicken houses, granaries, greenhouse pipes, etc.
Others: thermal insulation cover, heat exchanger, dryer, water heater, etc.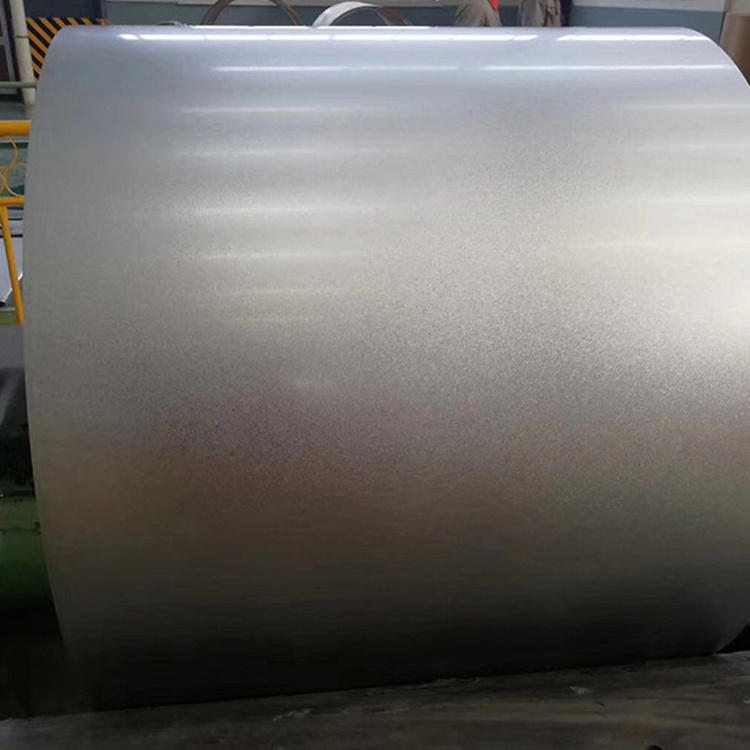 Storage: Galvalume steel coil should be stored indoors such as warehouses, kept dry and ventilated, and should not be stored for a long time in an acidic climate. When storing outdoors, it is necessary to prevent rain and avoid condensation caused by oxidation stains.
Transportation: To avoid external impact, SKID should be used to support the steel coil on the transportation tool to reduce stacking and take rain-proof measures.
Processing: When COILCENTER is shearing, the same lubricating oil as the aluminum plate should be used. When drilling or cutting galvanized steel sheets, it is necessary to remove scattered iron filings in time.