0.20x914mm G550 GL Steel Coil Supplier in China with SNI
Material: SGCC,SGCH,G300,G550
Hardness: Soft (HRB60), Medium hard(HRB60-85), Full hard(HRB85-95)
Surface Treatment: Heavy Chromated/Chromated/Non-Chromated/AFP(anti-finger print)
20'feet container volume: 25-28tons
Shipping mark/LOGO: Printed according to your design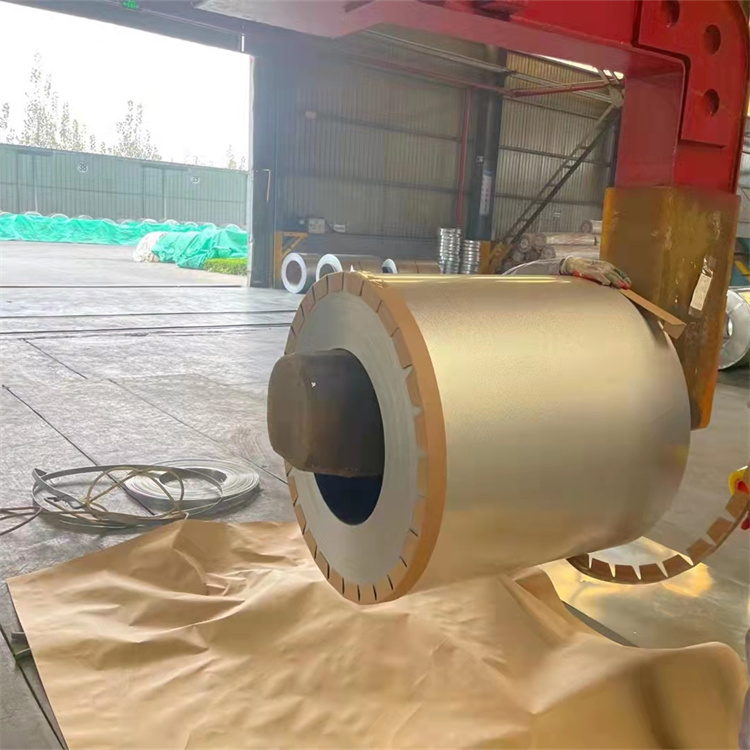 This photo shows our GL coil is packing, you can see our labor is installing the customized cardboard to protect the side of coil.
And you can see the surface of our GL steel coil, we can know it is galvalume coil according to it's unique spangle.
Outside the workshop putted many finished GL coils, temporary store there and are going to ship out, you can see we covered wateproof cloth to avoid water and dust.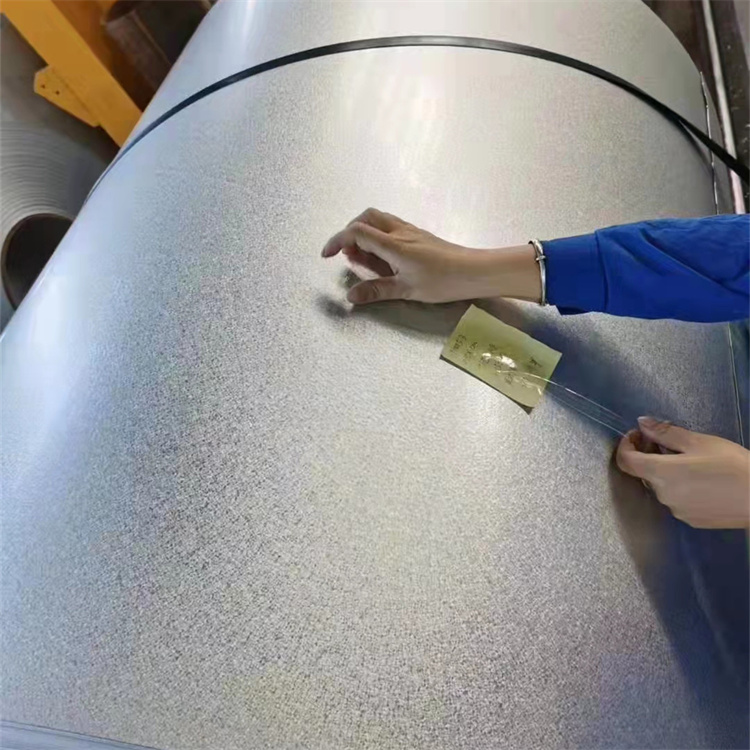 This photo shows 0.2*914mm G550 GL coil, a colleague is pasting a note on the coil.
You can see the surface with slight bright, it means the coil painted AFP, which is a transprent painting is able to protect the galvalume coating prevent oxidation and extend the service life.
If do not add the AFP, must add a heavy Chromated to ensure the service life of GL coil.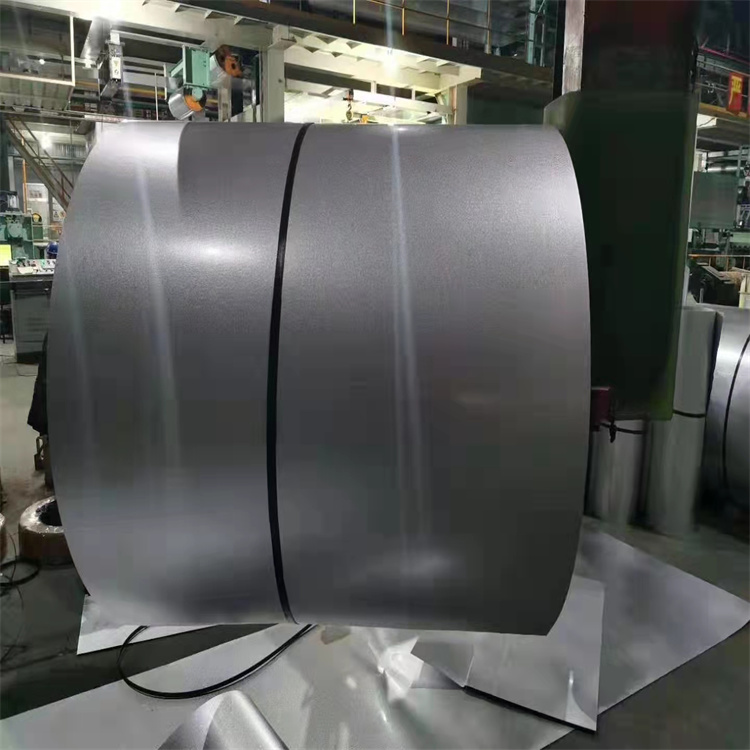 This photo shows our GL coil on production line and ready to remove.
It is because of the light, it looks a little dark.
This is G550 GL coil for Indonesia market.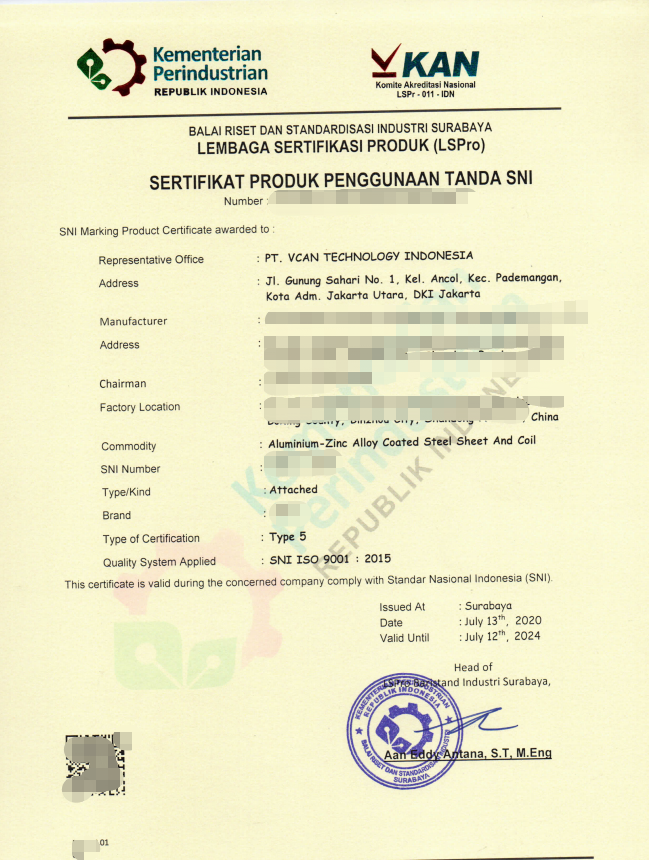 This is our SNI Certificate, it only for Indonesian clients to import GL galvalume coils and sheets.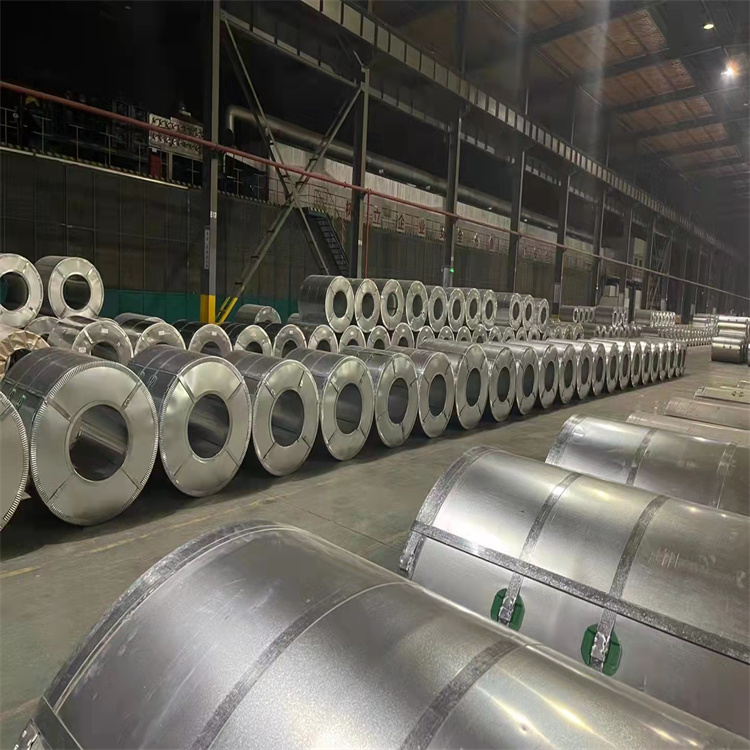 This photo shows a part of our stock of GL coils, this only a small part just finished production and stacked near the production line.
We have special warehouses near each workshop to store the finished GL coils.