tinplate for metal can and beer caps Brazil
TINPLATE(SPTE):
Tinplate is a kind of cold-rolled,low carbon shin steel coils or sheets coated both side by pure tin for packing use ,Also called as Electrolytic Tinplate,Tin Plate Sheets,SPTE.
As Tin is corrossion and anti-rusty, so tinplate combines the strength and formablity of steel and the corrossion resistance of tin to produce a new materials that is anti-rusty,
non-toxic,highly strongly and ductile.
Features of Electrolytic tinplate:
Tinplate is with tin-coating, so with strong resistance to rust,that is why safely for food and beverage packing,also has an beautiful metallic luster
for the final bright and silver surface .

Hence Tin plate have the follows features:
Excellent Corrosion Resistance

Safe for food and beverage packing

Excellent Properties For Can -Making

Wide Choice


Low weight, high strength, eco-friendly and economical



How is tinplate produced at factory ?
Hot Rolling-Pickling-Cold Reduction- Electrolytic Cleaning-Continous Annealing (CA) or Box Annealing(BA)-Temper Rolling-Double Reduction-Tinning-Plating-Flow-melting-Passivation-Packing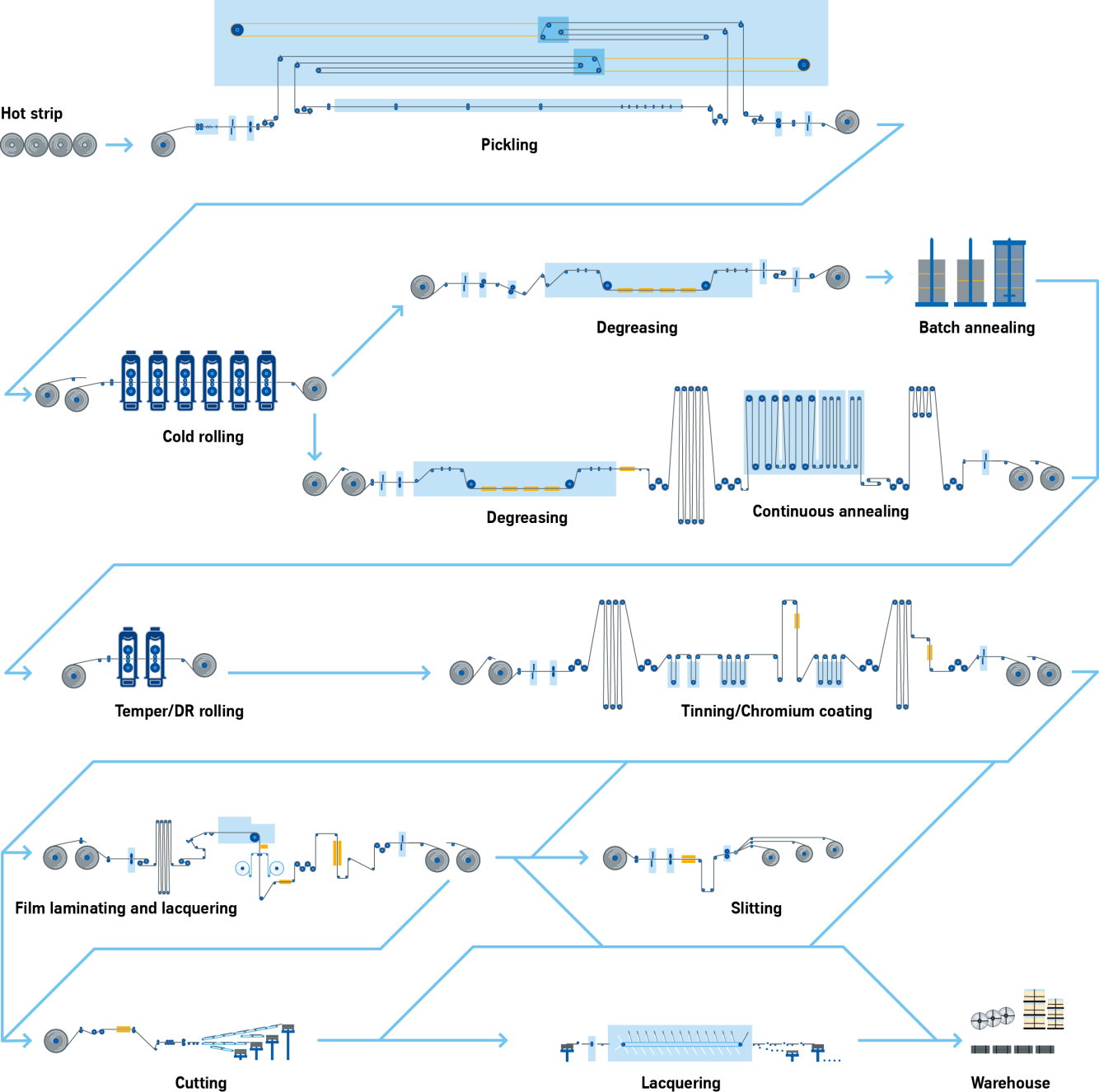 Applications
Over 90 percent of the material that thyssenkrupp produces in Andernach is used in the packaging industry.
Major application areas for this material are
cans for food and pet food

packaging for chemical or technical products

aerosol cans

closures

beverage cans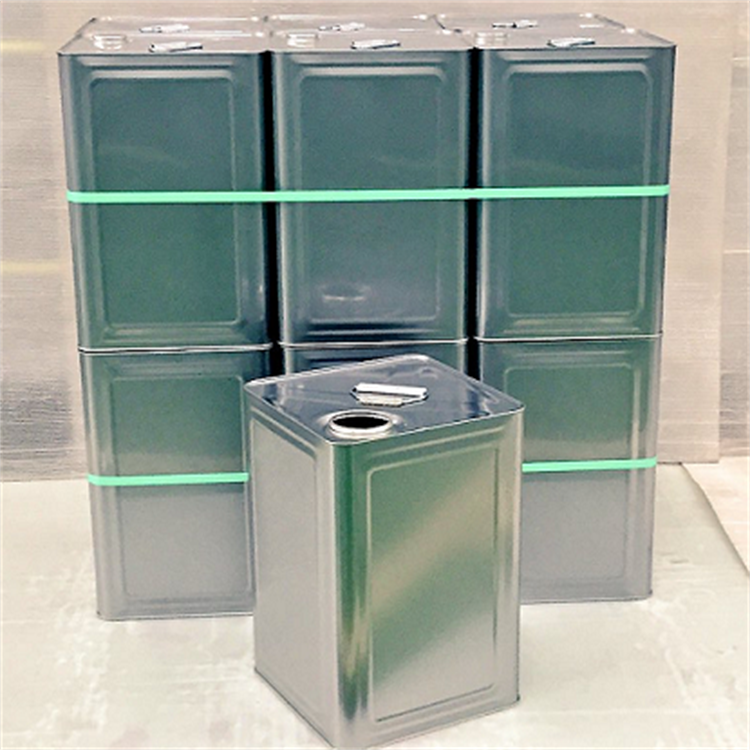 Standard:
We can offer confirm to JISG3303 / EN10202 / ASTM A 623 AISI623

Coating Mass /Coating weights for tin
there are two types coating of mass: the Equally coated Mass(in which both sides have the same mass of tin coating) and the Differentially Coated Mass(in

which one side is moreheavily coated than the other )
Letter symbol of classification

Type of Coating

Designation of coating mass

Nominal coating mass(g/m2)

Minimum average coating mass(g/m2)

Former designation coating mass

SPTE Tinplate

Equally coating

2.8/2.8

2.8/2.8

2.45/2.45

#25

5.6/5.6

5.6/5.6

5.05/5.05

#50

8.4/8.4

8.4/8.4

7.55/7.55

#75

11.2/11.2

11.2/11.2

10.1/10.1

#100

Differentially coated

5.6/2.8

5.6/2.8

5.05/2.45

#50/25

8.4/2.8

8.4/2.8

7.55/2.45

#75/25

8.4/5.6

8.4/5.6

7.55/5.05

#75/50

11.2/2.8

11.2/2.8

10.1/2.45

#100/25

11.2/5.6

11.2/5.6

10.1/5.05

#100/50

11.2/8.4

11.2/8.4

10.1/7.55

#100/75
Temper of Tinplate
Reduce

Standard designation

Nominal hardness [HR30TS]

yield strength [MPa]

Standard designation

SR

T-1

49

230+/-50

TS230

T-2

53

245+/-50

TS245

T-2.5

55

260+/-50

TS260

T-3

57

275+/-50

TS275

T-3.5

59

290+/-50

TS290

T-4

61

340+/-50

TH415

T-5

65

480+/-50

TH435

DR

DR-7.5

71

520+/-50

TH520

DR-8

72

550+/-50

TH550

DR-8.5

73

580+/-50

TH580

DR-9

75

620+/-50

TH620

DR-9M

76

660+/-50

-

DR-10

79

700+/-50

-
Surface /Finishes:
Tinplafe surface : Bright,Stone,Super Stone,Matt, Silver
Finishes: Brigt, fine stone ,stone,silver matt,matt
Different finishes have differently Roughness
Finish

ROUGHNESS

[μm]

bright

≤ 0.30

fine stone

0.25 – 0.45

stone

0.30 – 0.75

silver matt

0.40 – 2.25

matt

0.40 – 2.25
Steel types/ Grade :

MR,L,D,SPCC
Avaliable Size:
3~14 metric tons for tinplate coils weight




Single-Reduced Size

Double-Reduced Size

Sheet

Coil

Sheet

Coils

Thickness (mm)

0.18-0.60

0.18-0.60

0.15-0.60

0.15-0.60

Width (mm)

5-1050

5-1050

5-1050

5-1050

Length (mm)

458-1500

-

458-1500

-

Coils weight Metric Tons

-

3-14

-

3-14

Inner Diameter mm

-

406,419,508

-

406,419,508
Passivation for tinned grades:
tinplate have different passivation ways use different Code
such as :
CFPA (Chromium-free Passivation Alternative) Code 555
Dip passivation Code 300
Electrochemical passivation Code 311
Electrochemical passivation Code 3141



CODE

CHROMIUM-COATING

TITANIUM

[mg/m²] per side

[mg/m²] per side

CFPA (Chromium-free Passivation Alternative)

555

–

1 +/- 0.2

Dip passivation

300

1 – 3

–

Electrochemical passivation

311

3.5 – 9

–

Electrochemical passivation

3141

> 5

–
Oiling
Oiling (in accordance with European Standard EN10202:2001) is applied uniformly across the surface in certain
quantities to be compatible with lacquering, printing and