What is Pre-Painted Stainless Steel Coil?
Coating Structure of Pre-Painted Stainless Steel Coil

Why should stainless steel coil need to be pre-painted?
Reduce light pollution: The coating can solve the impact of large-area stainless steel light panels on the surrounding roads and high-rise residential buildings


Solve the galvanic corrosion: The surface of the stainless steel accumulates dust containing other metal elements or the attachment of dissimilar metal particles, for example: in the humid air, the condensed water between the galvanized steel purlin and the stainless steel contact surface will be connected A potential difference, which initiates a chemical reaction, accelerates corrosion perforation at the contact point. After the stainless steel is coated with an organic coating, an insulating layer is formed to prevent galvanic corrosion.

Prevention of chemical corrosion: In polluted air (such as the atmosphere containing a large amount of sulfide, carbon oxide, nitrogen oxide), sulfuric acid, nitric acid, and acetic acid are formed in condensed water, which is easy to cause chemical corrosion, especially in coastal islands and seawater. The sodium chloride is more corrosive to stainless steel, and the coating of stainless steel can prevent the contact between the corrosive medium and the stainless steel surface.

Reflecting the individuality of the building: The roof and wall can be customized with exclusive colors according to the needs of users, fully showing the unique style of users.
Common Base Steel Grades of Pre-Painted Stainless Steel Coil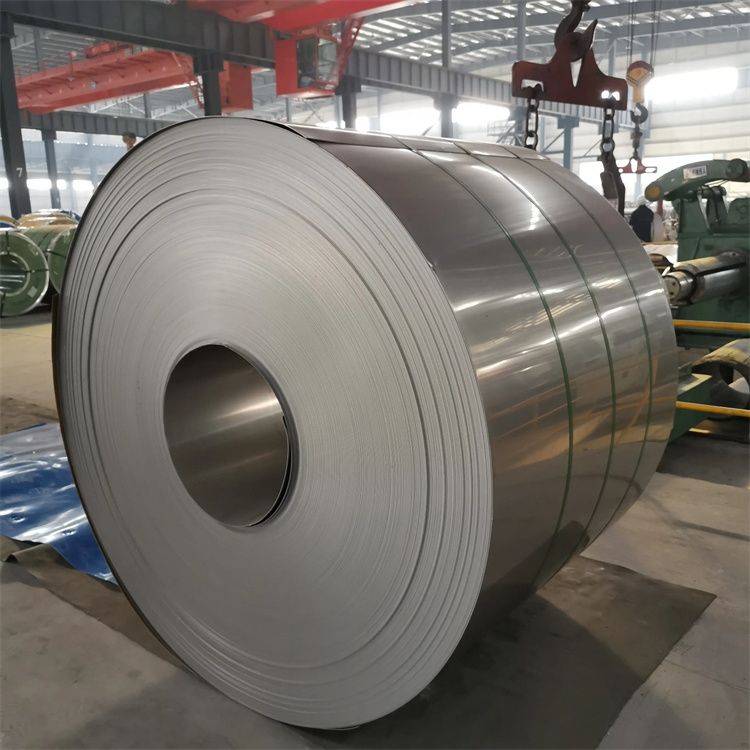 The commonly used substrates for stainless steel color coating are SS304, SS201, SS410, SS430, etc.

SS304 stainless steel is composed of 18Cr-9Ni. SS304 has high nickel content and will not rust during use. It is the most widely used stainless steel with good quality but more expensive.

SS201 stainless steel is composed of 17Cr-4.5Ni-6Mn-N. Due to its lower nickel content and higher smoldering content, it is easy to rust, and its corrosion resistance is worse than that of SS304, so the price is cheaper than SS304.

SS410, SS430 and other stainless steels have been more and more used in color coating due to their good corrosion resistance and cost advantages.
Performance characteristics of Pre-Painted Stainless Steel Coil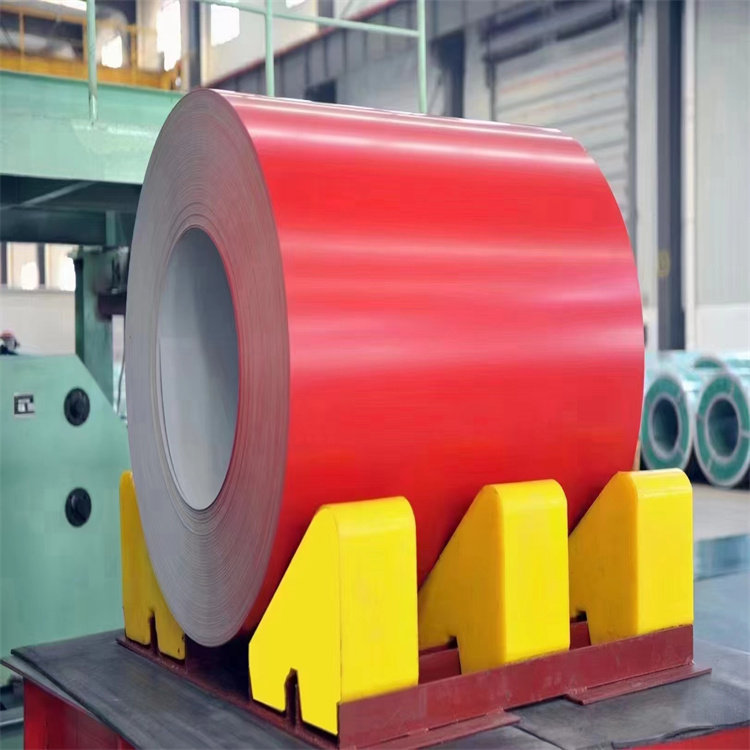 Due to the good corrosion resistance of stainless steel itself, coupled with the fading and corrosion-resistant fluorocarbon coating, the service life of stainless steel color coating is more than 25 years, and the comprehensive use cost is low.

Stainless steel has good rigidity and stronger snow and wind resistance.

Stainless steel is a green and environmentally friendly recycled material, 100% recyclable and environmentally friendly.
Application Scope of Pre-Painted Stainless Steel Coil
Pre-painted stainless steel has the characteristics of high corrosion resistance and high strength. It can be widely used in airports, stations, stadiums and other public buildings and power plants, chemical industry, coastal areas, solar energy and other applications with high requirements.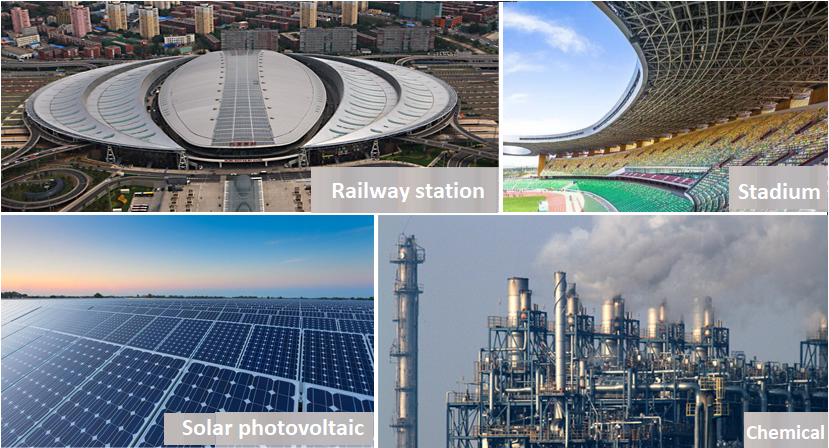 This photo shows pre-painted stainless steel in different use