What are the differences of Galvanized, Galvalume, Galvanneal?
Knowing the Differences of Galvanized, Galvalume, Galvanneal steel
Steel is the core material of construction, but the base material can be confusing. While there are similarities between Galvanized, Galvalume, Galvanneal, there are also differences. Let's take a deep dive into the performance and usage differences of these metal-coated steel products!
1. Galvanized steel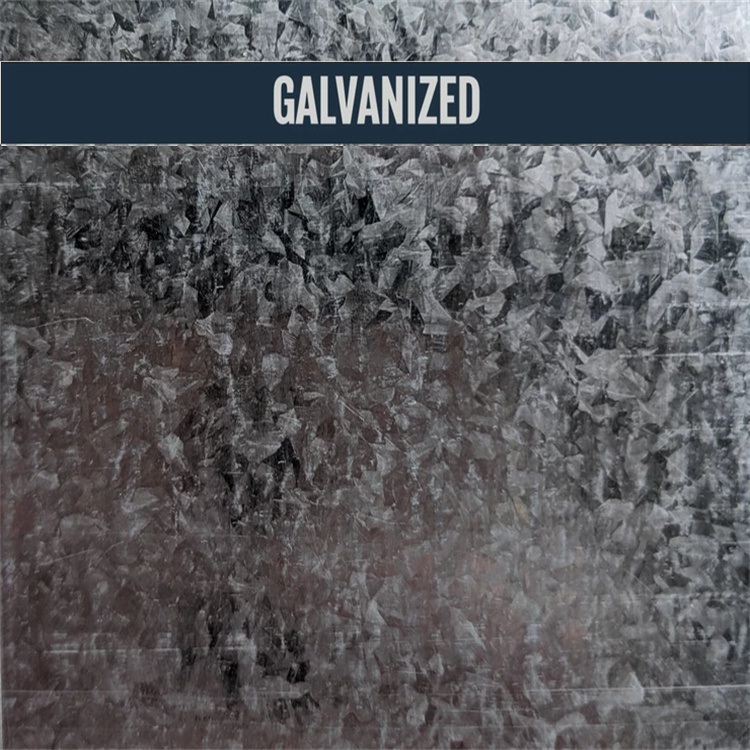 Galvanized steel was invented and developed for commercial use in the first half of the 19th century, so it is nearly 200 years old. The substrate is coated with a thin layer (Z30-Z275 or G20-G90) of zinc. This protects the metal from rough parts that cause corrosion. Eventually, the zinc layer will discolor (corrode). While fading may sound like a problem, that's actually how coatings work. Zinc is basically sacrificing itself to stop the spread of rust! It is recommended that galvanized steel is commonly used in steel construction, cold rolled sheet metal, nuts, bolts, tools and various electrical wires. That's because it's an inexpensive process that helps extend the life of the metal.
2. Galvalume steel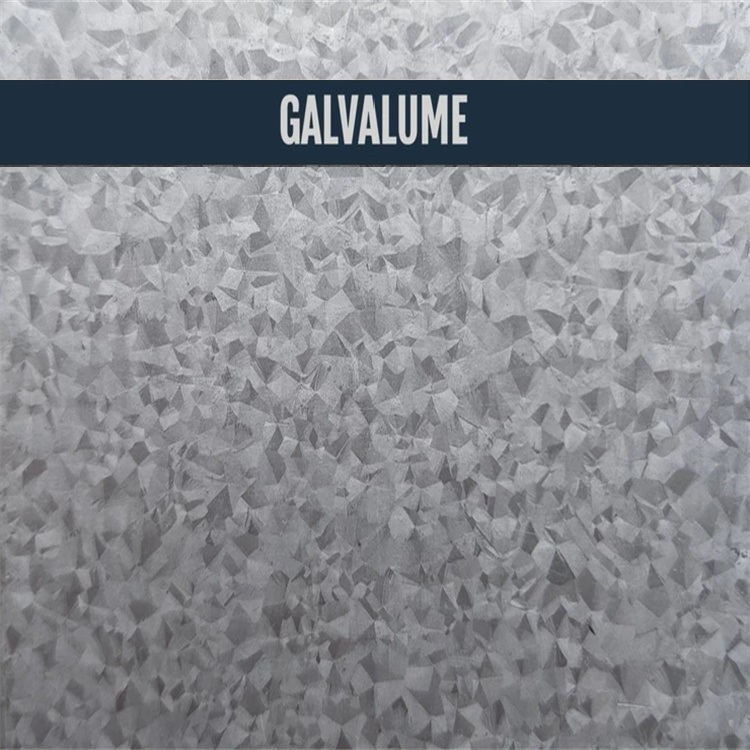 Bethlehem Steel developed the galvalume in 1972, so it has been in use for about 50 years. Galvalume is slightly different from galvanized metal. While galvalume is similar to galvanized steel, the substrate is glazed with both zinc and aluminum by a continuous hot-dip galvanized process. The alloy mix consists of 43.5% zinc and 55% aluminum (and a small amount of silicon, 1.5%). Galvalume combines the protective properties of zinc and aluminum for a stronger coating. Unlike galvanized steel, galvalume does not have a shiny finish. Although both galvalume and galvanized substrates are resistant to rust, galvalume is superior to galvanized steel for long-term protection.
In most residential steel roofing applications, including coastal areas, AZ150 galvalume steel will be better and more corrosion resistant than G-90 galvanized steel. Galvalume steel is best suited for prefabricated metal siding and standing seam metal roofing applications with hidden fasteners. However, the use of galvalume panels with exposed fastener steel roofing systems such as corrugated or ribbed steel roofs, or the use of galvalume steel on, in or around concrete or mortar should be avoided. Concrete and mortar are highly alkaline environments.
This video shows the surface of galvalume steel:
3. Galvanneal steel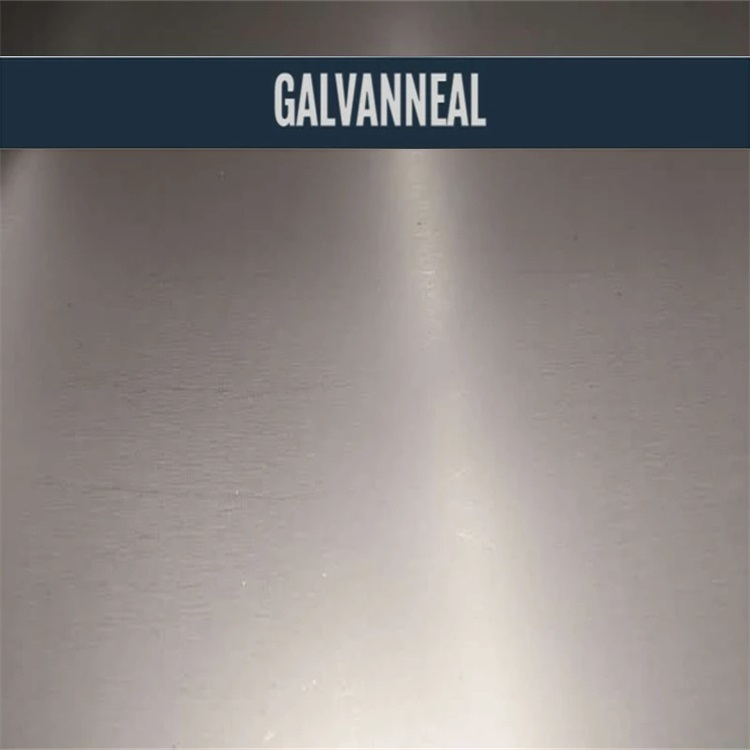 Galvanneal is very similar to a galvanized substrate in that it also only uses a zinc coating on steel. However, with electrogalvanizing, zinc reacts with iron to form a zinc-iron alloy. You will also notice that the galvanneal not shinny. In fact, galvanneal will produce a matte finish. Of the three substrates, galvanneal has the lowest corrosion resistance. But that doesn't make it less useful. Galvanneal is typically used on products that will be painted. Also, it is easier to weld than galvanized or galvanized.
4. Galfan
While galvanized, galvannel, and galvalume are the most common substrates in the column industry, galfan is another one worth mentioning. Galfan is the newest invention of these four substrates and is also the most corrosion resistant. Galfan's coating consists of 95% zinc and 5% aluminium. Like galvalume, galfan is a registered and patented trademark brand that can only be produced and sold by manufacturers licensed by the brand owner.
XINO STEEL METALLIC-COATED STEEL PRODUCTS


GALVANIZED
GALVANNEAL
GALVALUME
GALFAN
Coating
Zinc on steel
Zinc on steel

Zinc reacts with Iron to from Zinc-Iron alloy
43.5% Zinc;
55% Aluminum; 1.5% Silicon
95% Zinc,
5% Aluminum
on steel
Application
Ducting,
Roofing,
Household electrical appliances
Deep drawn automobile parts/outer panels
Metal buildings,
roofing
White goods/some automobile parts
Corrosion Resistance
(on a scale of 1 to 5)
3
2
4
5
Spangle on Surface
Big,
Regular,
Small,
Zero
No.Matte finish surface
As shown in the photo
No
Method
Hot dipped continuous or Electro-galvanized
Annealing after hot dipped galvanising
Hot dipped continuous
Hot dipped continuous