What are 3PE anti-corrosion coating steel pipes?
Polyethylene three layer anti-corrosion coating,know as 3PE coating,is the world advanced anti-corrosion technology.3PE coating combines the excellent porperties of epoxy coating and extrusion coating of polyethylene in two.The interface properties of epoxy coatings and chemical resistance,the mechanical protection characteristics of extruded polyethylene coating combine to significantly improve the total performance of 3PE.Therefore,as buried pipelines external coating,3PE have the most competitive advantages than other type of external coatng.
3PE anti-corrosion is the most commonly used method of anti-corrosion,in addition to 2PE,2PP,3PP,their manufacturing process is similar to but different raw materials, this anti-corrosion characteristics of the simple fabrication process,the preservative effect,inexpensive pipe manufacturing industry generally agree that corrosion.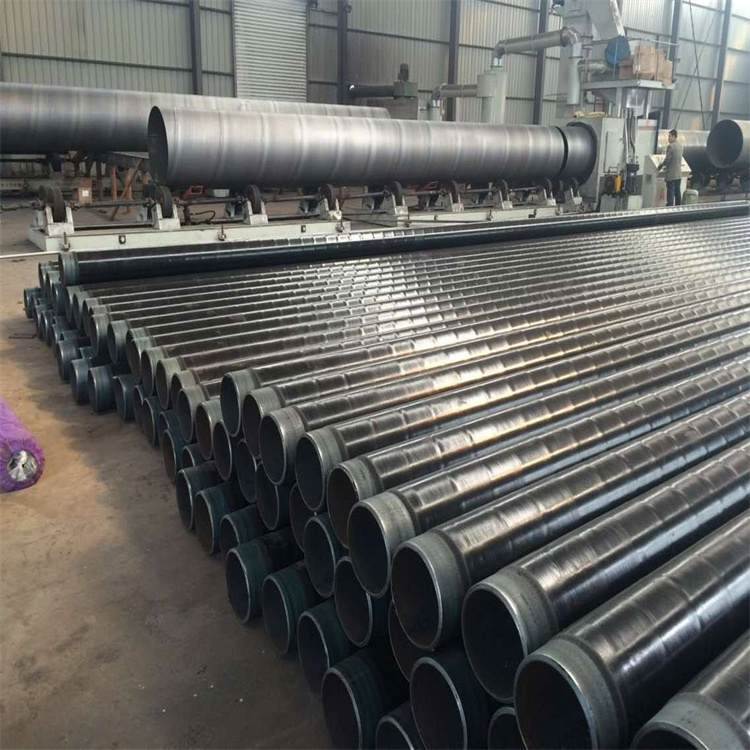 The 3PE coated steel pipe is with 3 layer coatings:
1.Epoxy primer coating.The first layer with epoxy powder (FBE> 100um).Directly coated at the pipe surface.Ensure the overall coating has good adhesion at higher temperatures.
2.Copolymer adhesive.Mian componenet for this layer is polyolefin.The thickness of the adhesive is ranges from 170um to 250um.To make sure the top anti-corrosion coating is adhesived at the primer coating and also the pipe surface.
3.Anti-corrosion Coating (PE layer).The top layer is extruded polyethylene,the thickness of this layer is from 2.5 mm to 3.7 mm.It is polyethylene which have advantages to anti-water,electrical resistance and anti mechanical damage.It is very important layer.
Therefore,3PE coating steel pipe integrated with the advantages of FBE and the PE.Which more and more widely used in buried pipeline's transporting of water,gas and oil.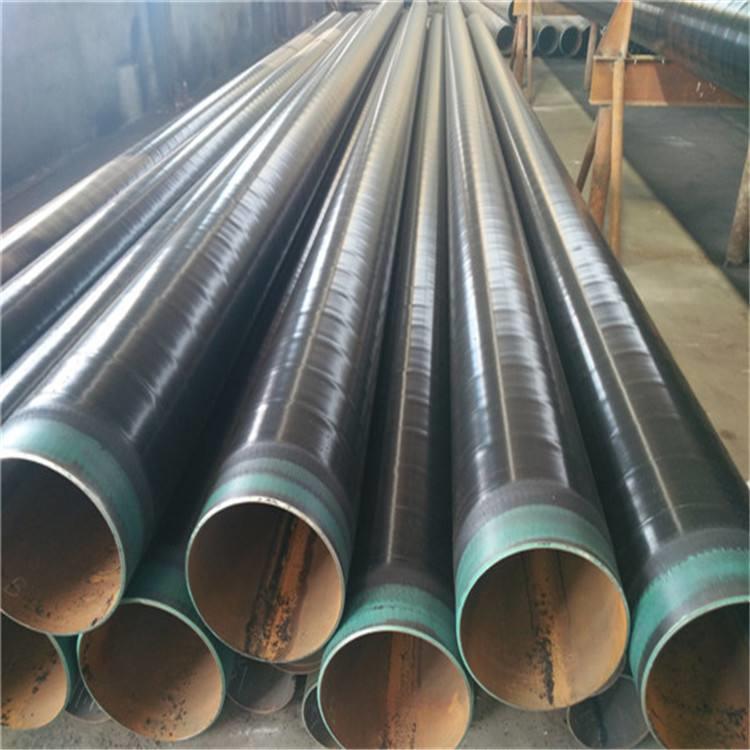 Features and advantages of 3PE anti-corrosion coating steel pipes:
Endurance life:
The service life of 3PE coated steel pipe can be extended by more than 50 years.It is because under normal operating temperature and pressure conditions,3PE coating has good stability and anti-aging properties.
Corrosion resistance:
The elements of PE structure stability is very high,so it can be use to prevent corrosion from natural gas,liquefied petroleum gas,artificial gas and other chemical subjects,it need no secondary anti-corrosion equipment.The chemical of soil does not produce any effects to the pipe.
Flexibility:
3PE coating is a kind of soft and flexible material that can be extended 5 times in length and then broken.It is easy to bend without damage.3PE coating steel pipe can bypass steel pipe and reduce the fees of installation.
Good resistance of impact and earthquake:
One of the important features of 3LPE coating is that 3PE is not fragile under low temperature.The temperature at the range of -60℃~60℃ is safe.So it can adapt to going down of pipeline work in winter.3PE pipeline won't easily to break due to its good impact performances.
Excellent wear resistance:
Experiments shows that PE pipe wear resistance is 4 times of pipe,especially in area of transporting mud.Compared to varnished pipe,PE coated pipe have better wear resistance.3PE has smooth surface,its manning coefficient is 0.009.
3PE coated steel pipes have smooth internal surface and non-sticking performance,so it shows higher ability for transporting water,and it reduces the loss of pressure when transporting.Comparing with other coating systems and FBE coated pipe, 3PE coated steel pipe's low water permeation characteristic can improve the ability of isolation from sea water.
Good environment protection performance:
PE material is a kind of green material without any harm and poison. It won't add heavy metal stabilizer in manufacturing process of 3LPE coated steel pipelines.3PE can recycled,so it will not cause pollution to the environment.
Excellent electric resistance,anti-static performances:
These characteristics make polyethylene pipes suitable for flammable and explosive environments.
Safe and reliable connection way:
3PE coated steel pipe is mainly used for hot melt and melt connection,keeping the interface and pipe connection as a whole.There is no water and gas leakage.
Light,easily to move,and convenient for construction:
3PE's weight is light.It only accounts 1/8 weight of steel pipe.It is easy to move and bend.And its welding process is convenient and fast,lower fees for whole project, obvious economic benefits.
Haihao Group manufacture pipe fittings,steel pipes and flanges products more than 30 years,we can do 3PE coating for seamless steel pipe,welded steel pipe,stainless steel pipe,carbon steel pipe,alloy steel pipe,nickel alloy pipes,CRA clad or lined pipe