Pre Painted Galvanized Steel Coil Manufacturers in China
As one of the biggest steel coil manifactures in China, we export to over 60 countries, supplied the panel for SUMSUNG and LG projects,
equipted 9 production lines with the capacity near 2,000,000MT per year.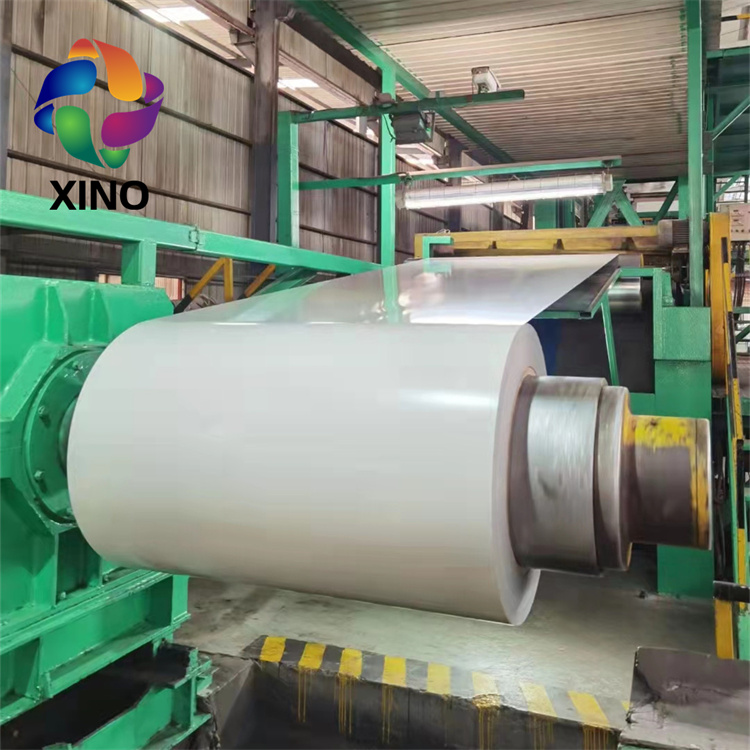 This photo shows our PPGI coil is running in production line.
The color of pre painted galvanized coil is RAL9003, which with wildly usage, such as manufacturing roofing sheets, wall panels, home appliance backboard, etc.
Usually, we will use default factory gery as back color, but some clients requiring this white color RAL9003 as back color, it's no problem, just mention us before production.
This is the advantage of being a pre painted galvanized steel coil manufacture: we are able to meet any requirements of clients.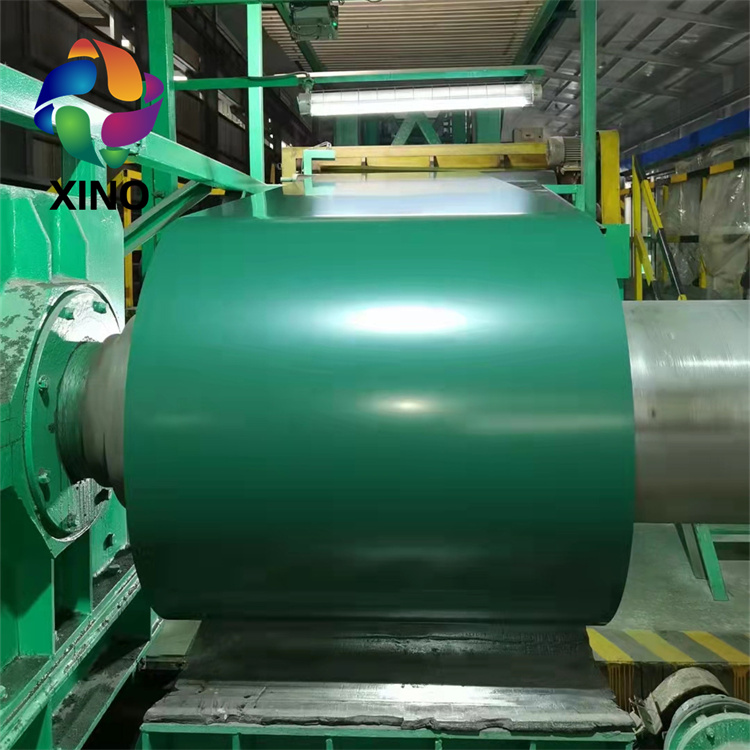 This photo shows pre painted steel coils with green color.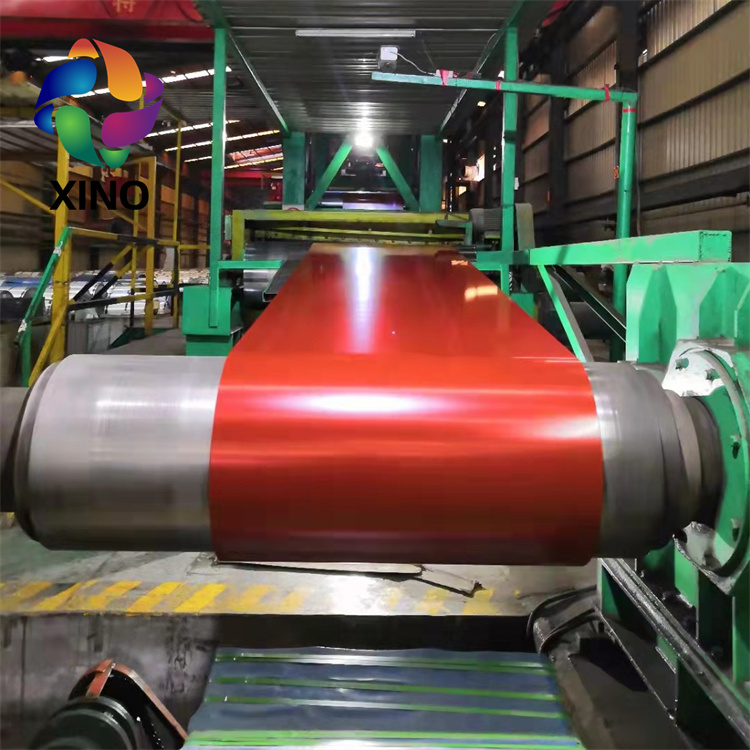 This photo shows prepainted galvanized steel coils with red color, and you can see there are many finished coils in another side of the photo.
We are pre painted galvanized steel coil manufacturers in China and export to all over the world, after production, we will paste the exclusive mark on every coil.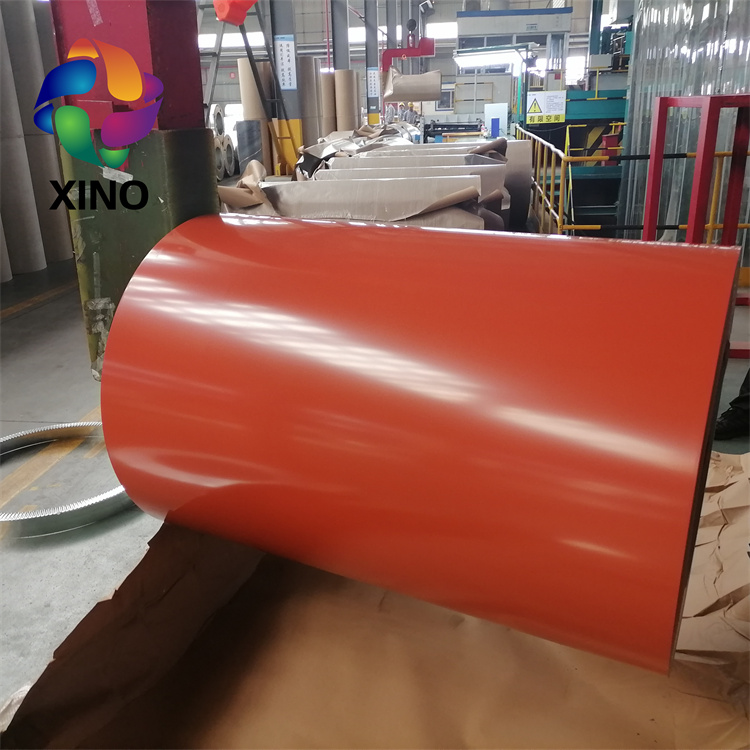 From this photo, you can see an uncoiled PPGL coil (Pre painted galvalume coil), this is for a Dominican company, which purchase the PPGL for manufacturing roofing sheets.
This photo was took when the third-party inspecor, who dispatched by the client. He was very pleased by our products and we were glad to get the approval from professional inspector.
We have the confidence with our quality of very coil and every single sheet, and welcome the inspector and clients to check the goods.
You can see the surface is bright, color painting is perfect, there is no any stains, scratches or uneven coloring, which thanks to our automatic German imported production line, experienced technical team and inspection team, they will work together and not allowed any defective products leave the factory.
Please click this linc to our PPGL page: https://www.chinaxinogroup.com/1-0mm-prime-PPGL-steel-coils-alibaba_47.html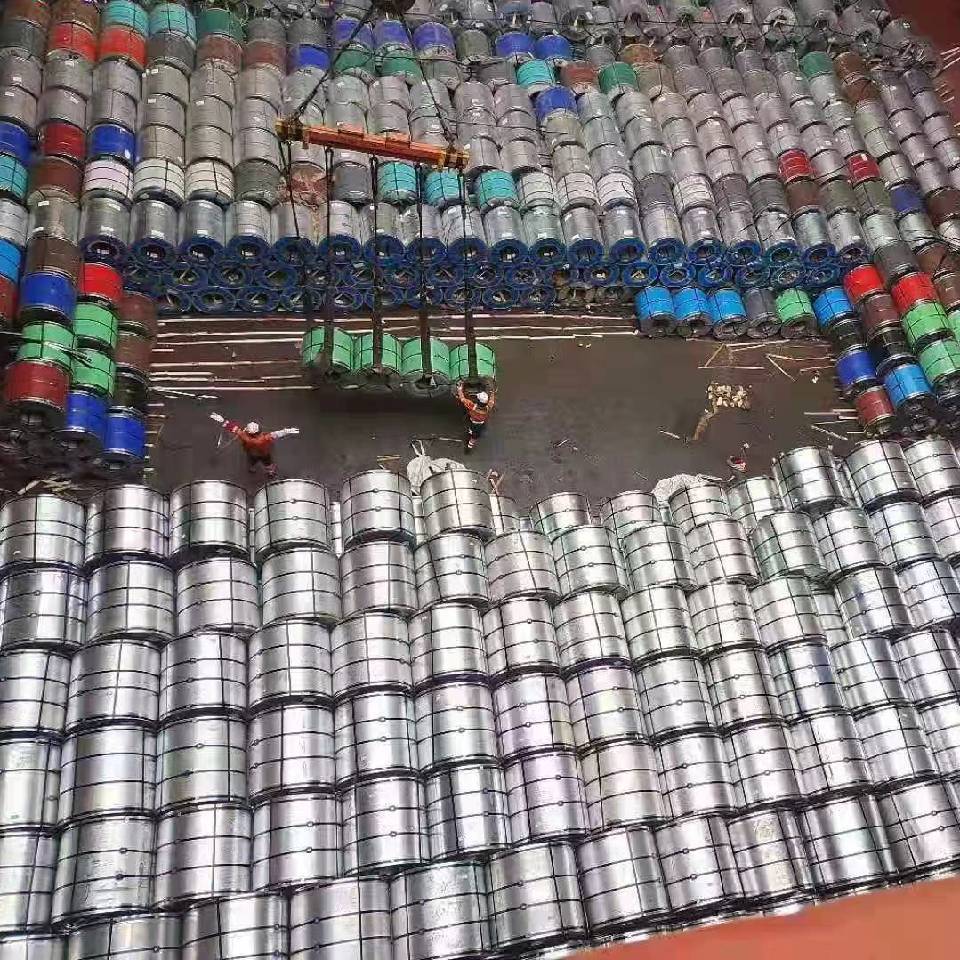 This photo shows our prepainted galvanzied coil was loading in a bulk vessel, the labors were lifting the coils and reinforce the PPGI coils with wood,
it will be fasten and shockproof, to prevent the damage duting sailing.
Steel coils and steel sheets are heavy goods and strong compare with other kinds of products, usually they will be loaded firstly and in cabin bottom.