PPGI Coil Manufacturer in China
This is one of our workshop in our PPGI factory.
We are the professional manufacture of PPGI for more than 15 years.
Specification
Thickness: 0.1-1.0mm
Width: 30-1500mm
Standard: JIS G3312 / G3318 / G3322, ASTM A755 / A755M, IS 14246:95, EN 10169-1, equivalent
Zinc Coating: Z30~Z275 / AZ30 ~ AZ150
Surface Treatment: As per RAL code/customer's requirement
Paint

Primers: Epoxy, Polyster (PE) / High Durability Polyester (HDP) / Silicon Modified Polyster (SMP)/ Polyvinylidene Difluoride (PVDF)
Top Coat: Regular Modified Polyster (RMP)
Back Coat: Epoxy, Polyster, Suitable for PU Bonding for Sandwich Panel
Color: as RAL Color number or samples
Coating Thickness
Primers: 8 microns (max)
Top Coat: 25 microns (max)
Back Coat: 5 + 15 microns (max)
Gloss level: Matte<30%, Normal 50-60%, Bright >80%
PVC Film: 5-10μm
Quality Guarantee: 8-20 years
Application
Ceiling Suspension Bars, Factory Building, PPGI Steel Roof Tiles, Roofing, Surface Panel, Rolling Door Shutter, Partitions, Electrical Appliances, Container Wall etc.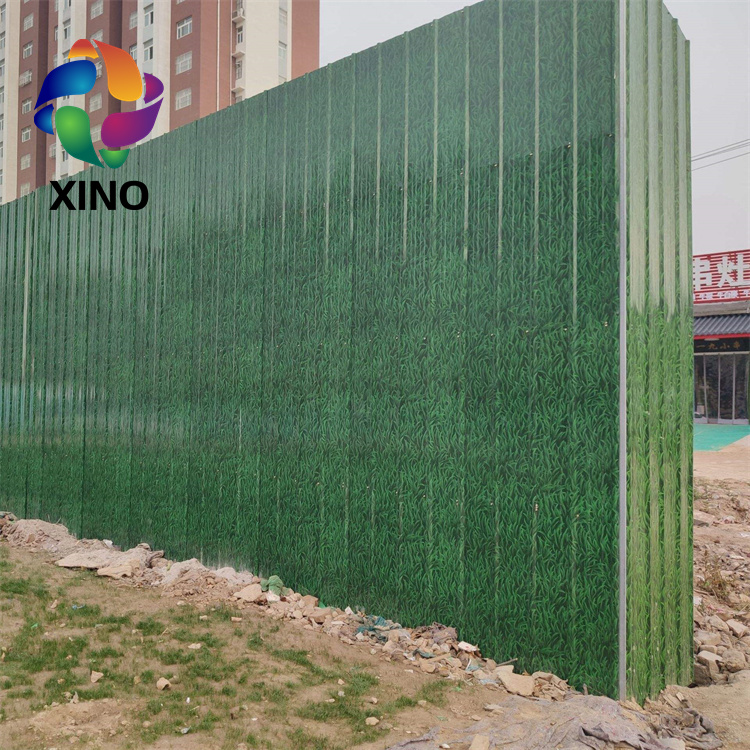 This photo shows PPGI use as siding wall with green grass pattern.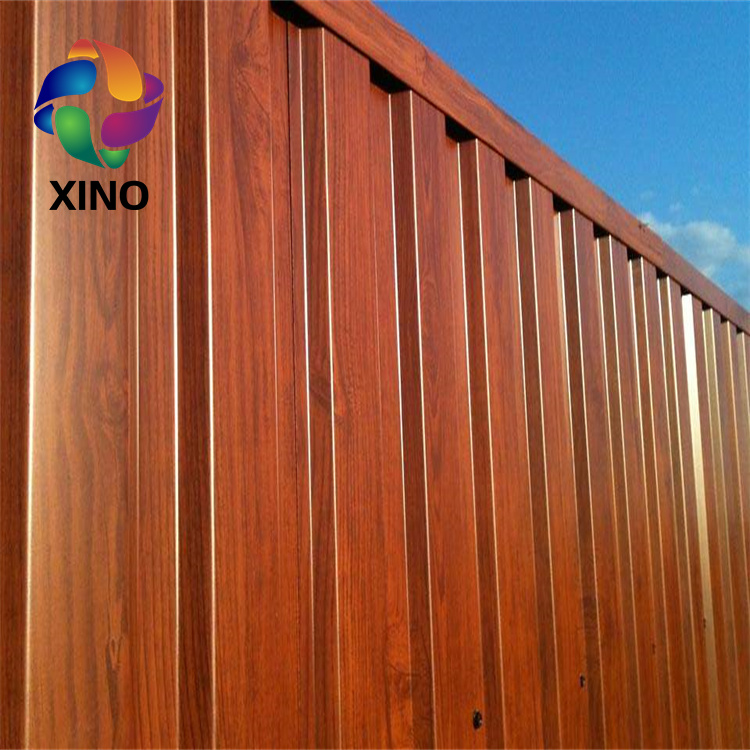 This photo shows PPGI use as siding wall with wooden pattern, there are many kinds of wooden pattern: imitation walnut, oak, cherry, etc