Galvanized Steel Coil Suppliers
Specification of Galvanized Steel Coil
Thickness: 0.1-6.0mm
Width: 30-1500mm
Zinc Coating: Z30~Z275
Quality Guarantee: 8-20 years
Standard: JIS G3302, ASTM A653 / A653M / A924M, IS277/92, AS 1397, EN 10142, EN 10147, DIN 17162, ES C.D7.001 equivalent
Substrate: Full Hard, CQ, D / DD / LFQ & Structural
Surface Finish: Regular Spangle, Minimized Spangle, Skin-Passed, Extra Smooth, Galvanized annealed
Surface Treatment: Chromated / Unchromated Treatment, Oiled Resin Coated (Anti Finger Print), Dry
Edge Condition: Trimmed / Mill Edge
Application: Mainly used for making roof, door and window, roller shutter door, and suspended skeleton in building industry, vehicle shell, chassis, door, trunk lid, oil tank and fender in auto industry, steel sash blank and color coated sheet substrate in metallurgy industry, and refrigerator base, shell, refrigerating chamber, kitchen equipment and other parts in electrical equipment industry.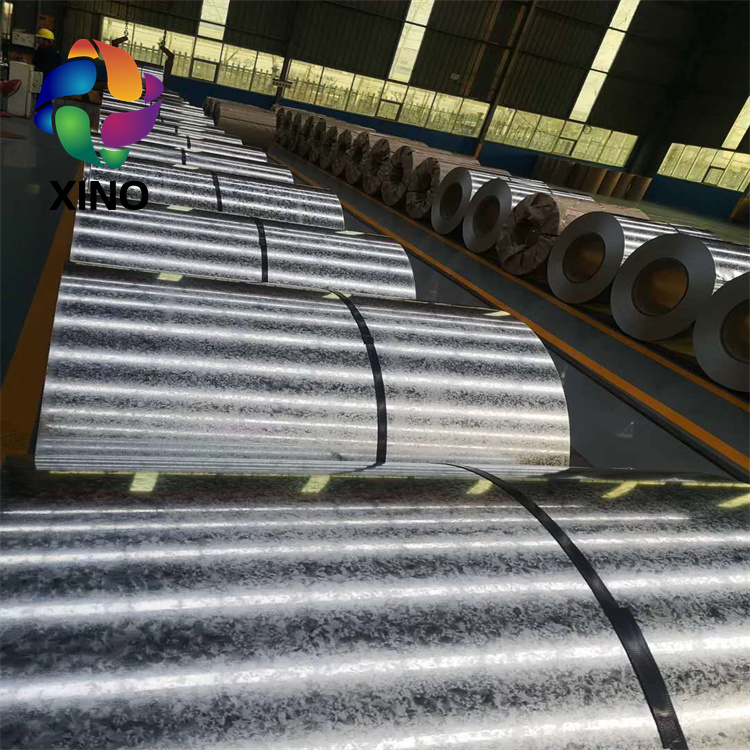 This photo shows our warehouse in our factory, you can see a huge quantity of galvanized coils,
the average annual inventory of galvanized coil is 100,000 tons for different specifications.
This photo shows regular spangle galvanized coils, which is the most common spangle in galvanized steel market.
We customized the spangle form according to different applications, also supply zero spangle, small spangle, big spangle.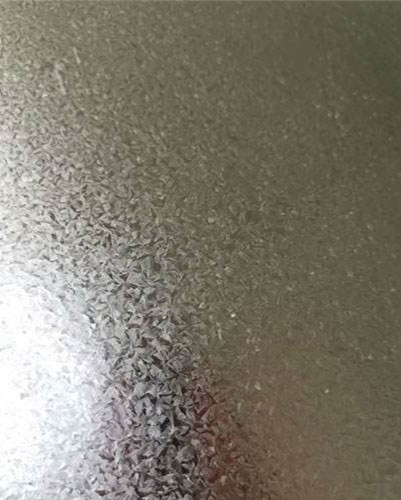 This photo shows small spangle galvanized steel.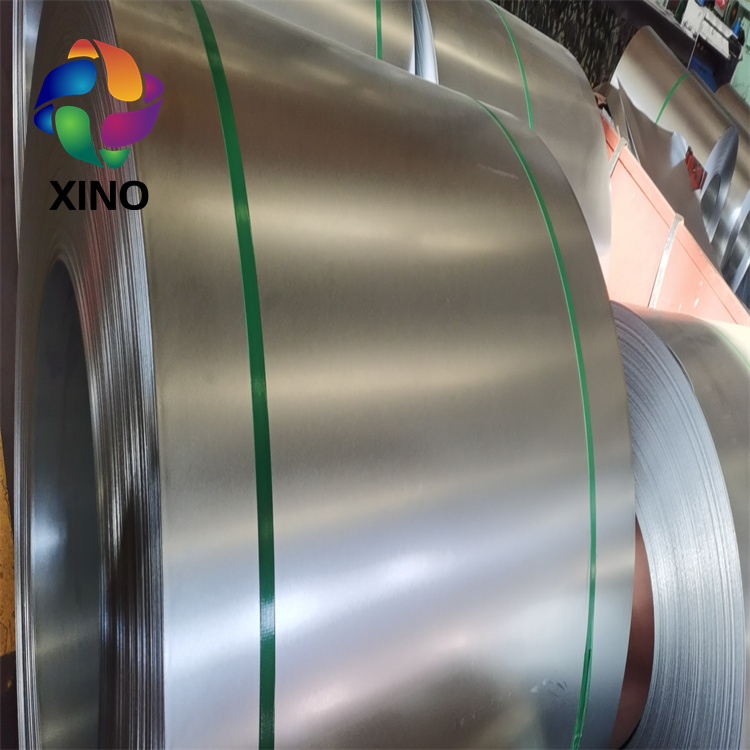 This photo shows zero spangle galvanized steel coil, this kind of spangle requires higher zin coating mass unless 60 g/m2
And the price will be higher than other spangle of galvanized coils.