Curved Spandek Tooth-Shape Wave Roofing Plate
Basic Material: Higher tensile strength galvalume, PPGL steel
Minimum Yield Strength: 550 MPa (N/mm2)
Layers of Protection: Zinc-Aluminum/Prepainted Zinc-Aluminum 150 g/m2
Thickness: 0.2-1.0 BMT/TCT
Minimum Radius: 500mm
Curve Type: Convex or concave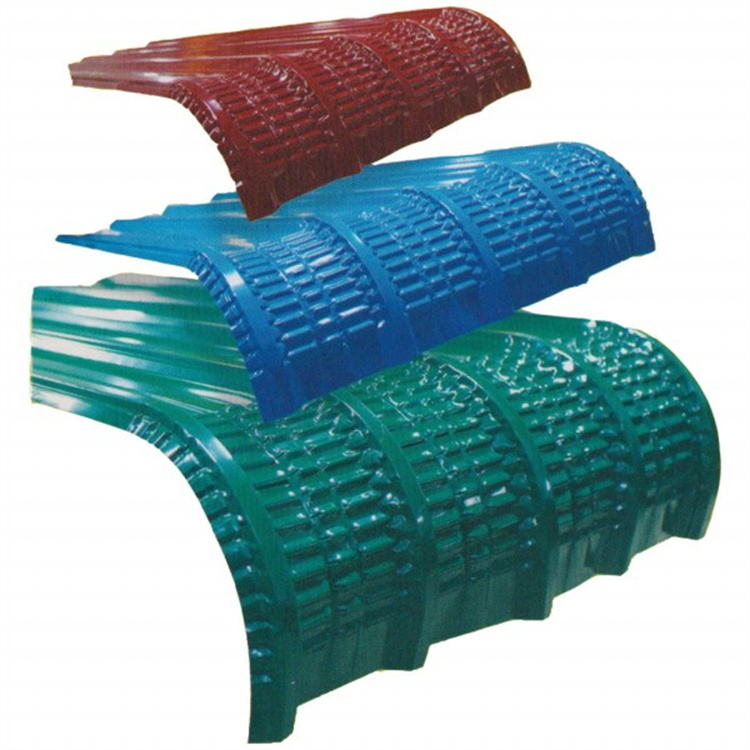 Curved Spandek Roof is made by galvalume steel, which is a construction material composed of materials consisting of 43% zinc, 55% aluminum and 1.5% silicon, so this roof can easily bend and very strong.
The combination of the three materials is also commonly referred to as Zinc Aluminium/Arc Galvalume Roof or what we often call Curved Spandek Roof.
Application of curved deck:
Various Factory Building, Workshop, Hypermarket, Supermarket, Canopy, Cinema, Home, School
Classification of Curved Spandek Roofing Plate
Depending on the type of wave, there are two types of curved spandek roofs, namely small wave curved spandek roofs and large wave curved spandek roofs.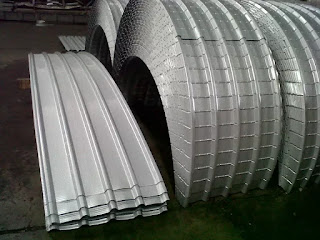 This photo shows large and small wave curved spandek roofing plate.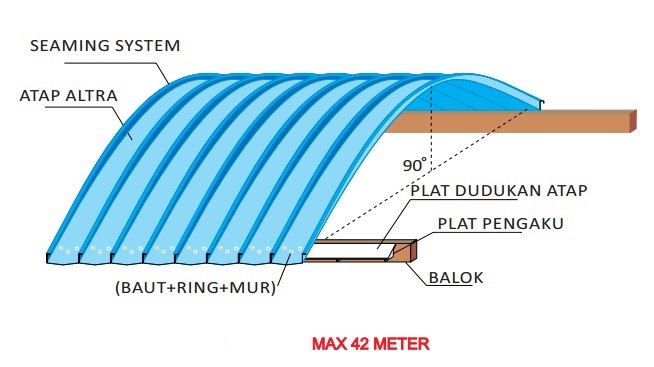 This photo shows the explanation and introduction of different part of curved spandek roof.
Dimensions of curved Spandek roof
1. The size of the curved spandex roof can be ordered according to the roof construction needs of the building
2. There are many variations in the width of curved spandex roofs. Currently available widths start from 600mm – 1000mm for effective installation.
3. The length and shape of the vaulted spandex roof can be determined according to the needs of the building roof.
4. In terms of color, in addition to natural color or silver, the curved spandex roof has a variety of colors, namely red, green, blue, etc., which can be customized according to RAL color numbers.
How to order a curved Spandek roof?
For those who want to order a curved Spandek roof, we will show you how to order a curved Spandek roof based on your building structure.
Please send the specifications and pictures of the curved Spandek roof according to the construction of the roof of the building
Packing of curved Spandek roof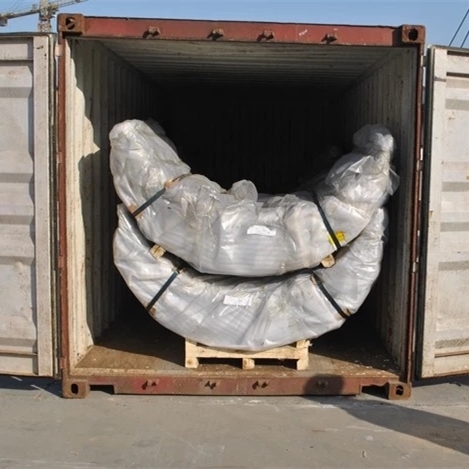 This photo shows our packing of arch spandek roof sheet, we use export seaworthy packing.

Culved Spandek Roof Plate Forming Machine Supplier in China
This photo shows Tooth-shape wave plate forming machine.
We also provide machines for Spandeck curved roofs, manufacturers are welcome to contact us and send inquiry.
Thank you for visiting our website, hope this article can help you and be your development solution.