Aluzinc VS Aluminium Roofing Sheets
Aluzinc Roof Sheets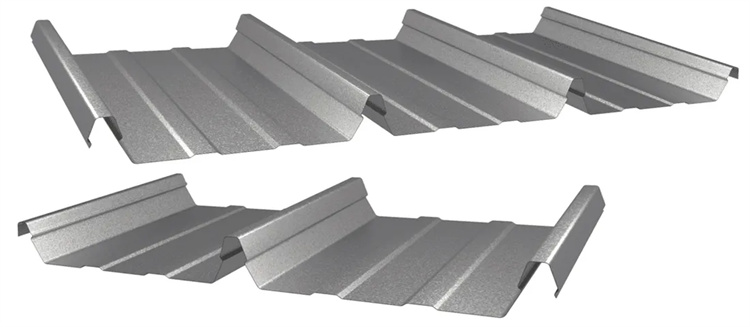 This photo shows aluzinc (aluzinc) roofing sheets
Aluzinc roofing sheets are very popular because they are durable and resistant to damage. Ghana's aluzinc roofing sheets are produced through an innovative process in which rolled steel is continuously hot-dipped in an alloy coating comprising 55% aluminium, 43.4% zinc and 1.6% silicon.
The aluminum composition of the coating provides a strong barrier between the strong core steel and harsh weather conditions. Zinc also adds a protective layer. aluzinc roofing sheets are durable because the aluzinc coating technology protects the steel sheet from corrosion. Aluzinc roofing sheets are environmentally friendly because steel (the core product) is able to recycle itself over hundreds of years without losing its essential quality. Aluminum zinc is also a suitable substrate for organic coatings, which means it has excellent coating and color retention properties.
Features of aluzinc roofing sheets in Ghana
* Strong corrosion resistance
Studies have shown that the corrosion resistance of aluzinc roof sheets is 3-7 times that of ordinary galvanized steel.
*Large heat reflection
Aluzinc roof sheets reflect sunlight rather than absorb it, and keep buildings cool thanks to their hard surfaces.
* High strength and durability
Aluzinc roofing sheets from Ghana are used for many purposes such as fencing due to their strength and longevity. Aluzinc roof sheets will not wear out. According to experts, aluzinc roofing sheets are twice as hard as regular galvanized roofing sheets.
*100% green material
Steel (the basis of aluminium and zinc) is manufactured using a "green process" and has a long service life. Steel is the most recycled material in the world.
*Due to the glossy finish, the aluzinc roof still looks new after a downpour as dirt particles are washed away.
Currently, new roofing technologies and roofing sheets have emerged. Aluzinc roofing sheets in Ghana are transforming into a variety of designs and styles. Rosa Roofing Tile is a New Zealand roofing tile manufactured from high grade Aluzinc steel (AZ150G). The surface of Rosa Stone Coated Aluminum Zinc Steel Roof Tile and Tiles is glazed with a unique natural stone coating technique, making it resistant to fading and rusting. The size of Rosa stone coated aluminum zinc roof tiles is 1.32m (length) x 0.4m (width) x 0.6mm (thickness).
Aluzinc Roof Sheet Price in Ghana
Aluzinc roofing sheets in Ghana are sold at different prices by different companies. However, the price per pack of 20 usually ranges from Gh¢1100 to Gh¢2249.65 depending on thickness and length. Roofing sheets from Rosa Roof systems are economical and fit your needs with quality and customer satisfaction in mind. Our offices are open to customers who would like to see our products.
Aluminum Roof Sheets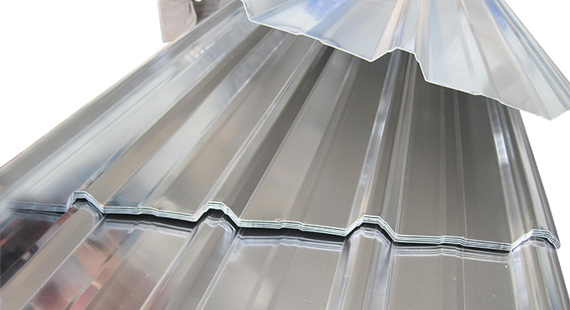 This photo shows aluminum roofing sheets
Aluminium Roof Sheets in Ghana
Aluminum roof sheets are lightweight yet very strong and able to withstand harsh atmospheric changes. They are very common in Ghana and they are very cheap.
Aluminum Roof Sheet Price in Ghana
Currently, aluminium roofing sheets are priced between Gh 750 to Gh 900 in packs of 20.
Similarities Between Aluzinc and Aluminium Roof Sheets
Aluminum roofing and aluzinc roofing are highly resistant to corrosion.

Both roof sheets are durable.

None of them absorb heat, keeping the room cooler.

They are all environmentally friendly.
The difference between aluminum zinc and aluminum roof sheets
Aluminum roof sheets are a little more expensive than aluminum zinc roof sheets.

Compared to aluzinc roofing sheets, aluminum roofing sheets can be noisy.

The hard surface of aluzinc roofing makes it impossible to dent compared to aluminum roofing easy to dent.

Aluminum expands in sunlight about twice as much as steel (the base material for aluzinc roofing). As a result, the roof can be damaged, especially around the nail holes, which can lead to roof leaks.

Aluzinc roofing sheets are currently in high demand in Ghana due to their good properties and good leak resistance.
Over the years, we XINO Steel have specialized in producing the finest Aluzinc coated metal shingles and shingles with an outstanding appearance and resistance against the harsh weather in Ghana.
For more details on our product and service prices, please contact us.