8mm Hot Rolled Steel Plate Price
The hot rolled steel from the last finishing mill is cooled to the set temperature by laminar flow, and then rolled into a coil by coiler. The cooled coil is processed by different finishing lines (leveling, straightening, cross cutting or longitudinal cutting, inspection, weighing, packaging and marking, etc.) according to the different needs of users.
To put it simply, after heating (that is, the red and hot steel block in TV), a billet is refined for several passes of rolling, then trimmed and corrected into a steel plate. This is called hot rolling.
Due to the excellent properties of high strength, good toughness, easy processing and forming and good weldability, hot-rolled steel plate products are widely used in shipbuilding, automobile, bridge, construction, machinery, pressure vessel and other manufacturing industries.
With the increasing maturity of new control technologies such as hot rolling dimensional accuracy, shape and surface quality and the continuous advent of new products, hot continuous rolling steel plate and strip products have been more and more widely used and have stronger and stronger competitiveness in the market.
This is photo shows our hot rolled steel sheets, which is for a Colombian client.
And you can see the hot rolled sheets stored in our warehouse, the warehouse is able to load 1,000 tons steel sheets,
there are 15 warehouse like this in our Tianjin production area.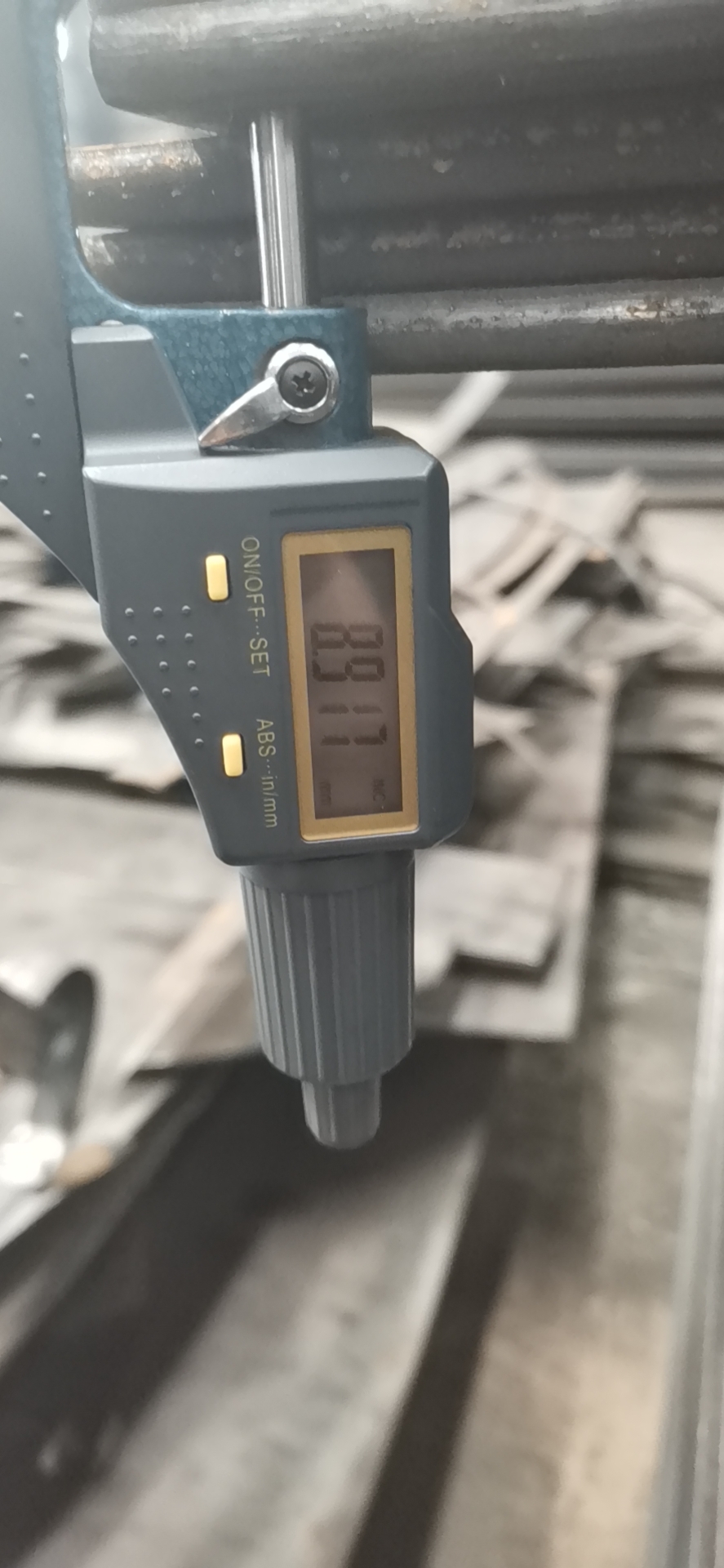 This photo shows 8.9mm hot rolled sheets.

Our thickness range of hot rolled steel sheets is from 1.3-10.0mm,
the price of 8mm hot rolled steel sheet is about USD800/ton.
Please contact us for detailed quotation.