3.0mm Hot Rolled Checkered Teardrop TD Steel Plate Colombia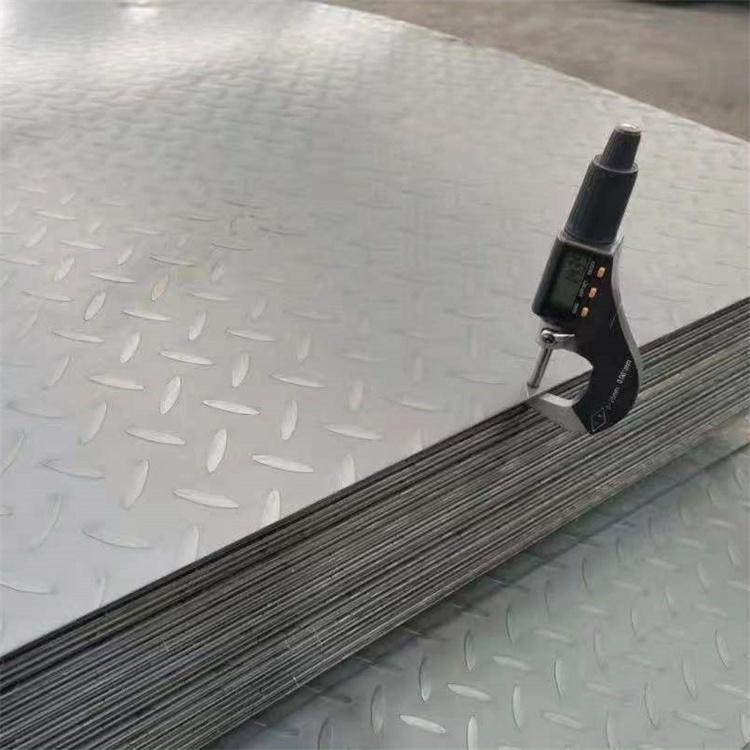 Specifications of HRS TD
Steel standard: ASTM A1011, ASTM A572, JIS G3132, etc.
Steel grade: ASTM A36, ASTM A572 Gr.50, SPHT, SPHC, etc.
Thickness: 2.0-50mm
Width: 750-2500mm
Length: 2m, 2.4m, 6m or customized
Bundle weight: 4-9 tons normally
Edge: Mill edge, cutting edge
Application of hot rolled checkered plate:
Making pipes, Cold strip-welded pipes, Cold-bent shaped-steel, Bicycle structures, Small-sized press-pieces, Household decoration goods, Checkered plates.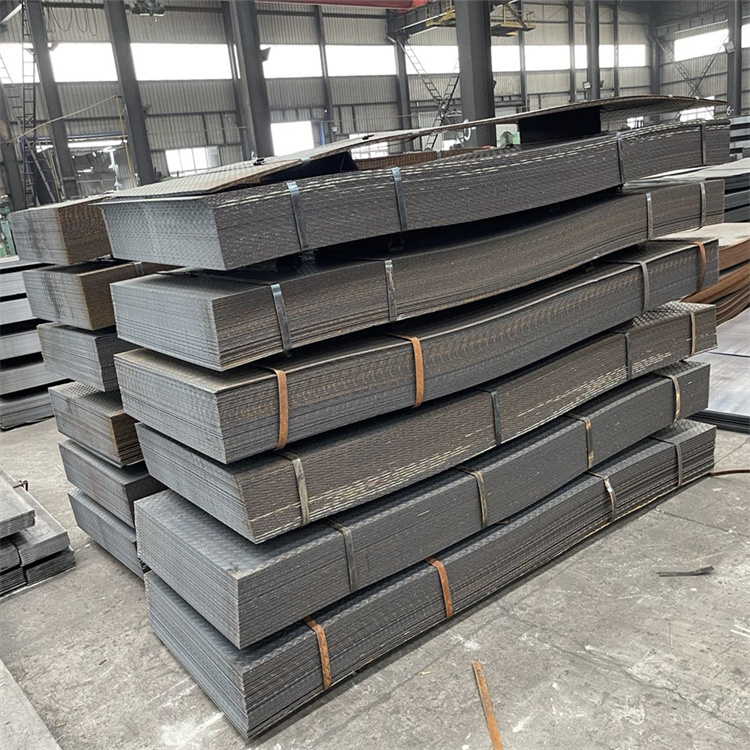 This photo shows our stock of hot rolled checkered plates.
Advantages of hot rolled checkered TD plate:
Such as beautiful appearance, anti-skid, enhanced performance, steel saving, etc.
Know more about hot rolled checkered plate
Generally speaking, the user does not have high requirements for the mechanical properties and mechanical properties of the checkered plate. Therefore, the quality of the checkered plate is mainly manifested in the rate of flower formation, the height of the pattern and the height difference of the pattern. The commonly used thickness in the market ranges from 2.0-8mm, and the common width is 1250 and 1500mm.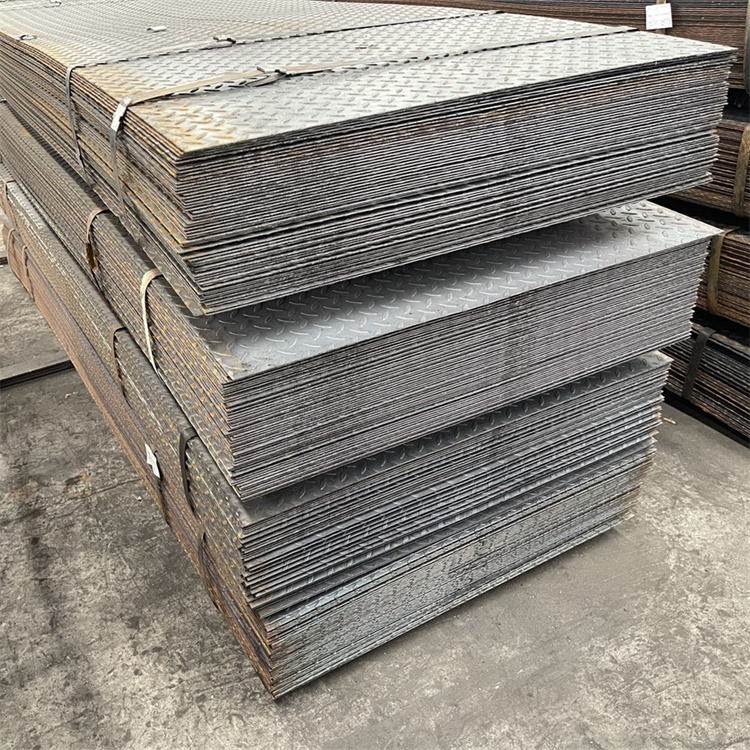 This photo shows our HRS TD to Buenaventura and Baranquilla port, Colombia.
Pattern of hot rolled checkered plate
Lentil shape, rhombic shape, round bean shape, oblate mixed shape and lentil shape is the most common in the market, it also called diamond plate, teardrop.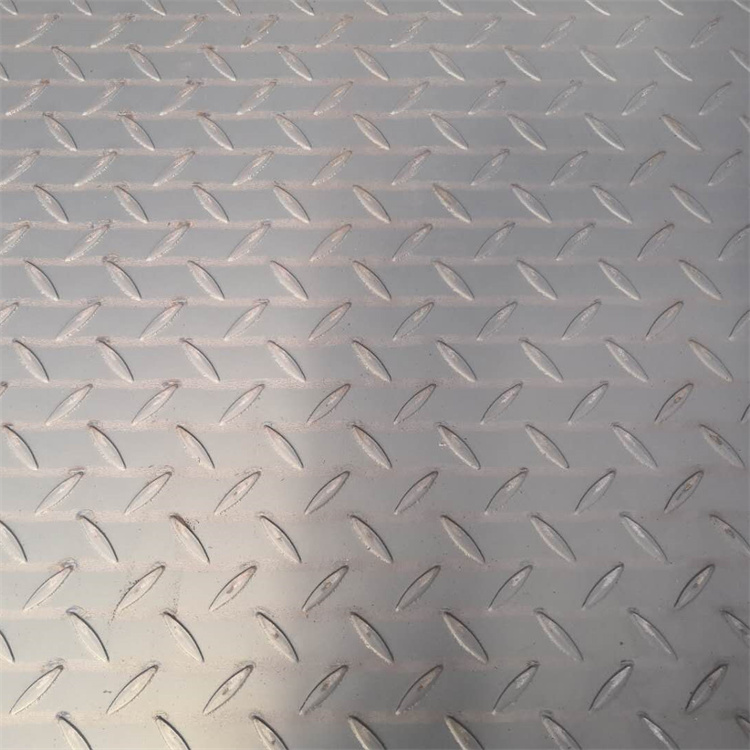 This photo shows Teardrop (TD), also called diamond pattern of checkered plates.
Hot rolled checkered coils:
The checkered plated are processed by checkered coils, and we XINO steel also supply hot rolled checkered coils.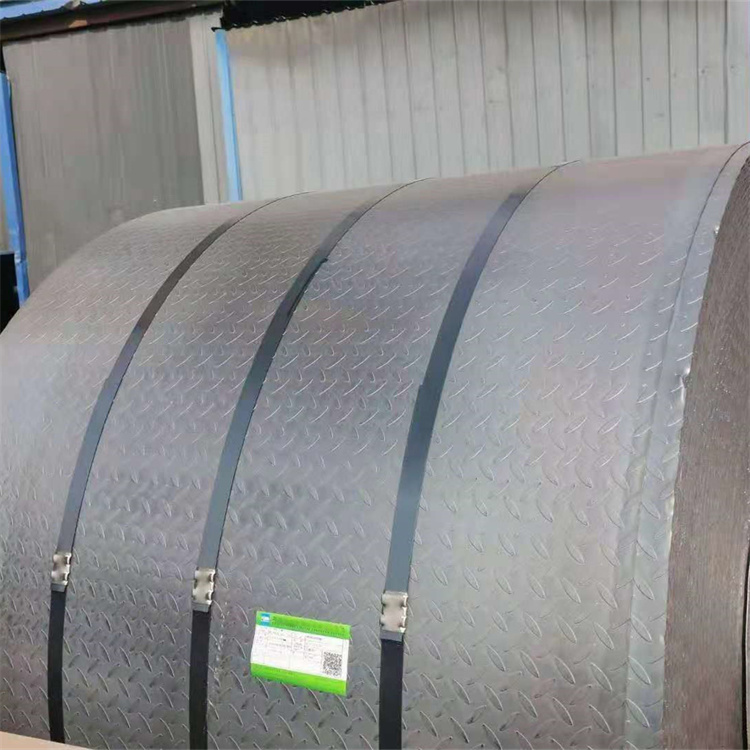 This photo shows hot rolled checkered steel coils.