Product description
304 stainless steel welded steel pipe
【1】 Production specifications (mm): Ø6×1~830×20 (can be customized according to customer requirements)

[2] Length of finished product (m): 5-7 (can be customized according to customer requirements), and the longest part can be up to 28m

[3] Product material: 316 (0Cr17Ni12Mo2)
【IV】 Theoretical weight (kg/m): Cr-Ni austenitic stainless steel W=0.02491S (D-S)
[V] Implementation standards:
National standard: GB/T14975-2002 GB/T14976-2002 GB/T13296-2007
American Standard: ASTM A312/A312M ASTM A269/269M ASTM A213/213A
German standard: DIN2462
Japanese standard: JIS G3463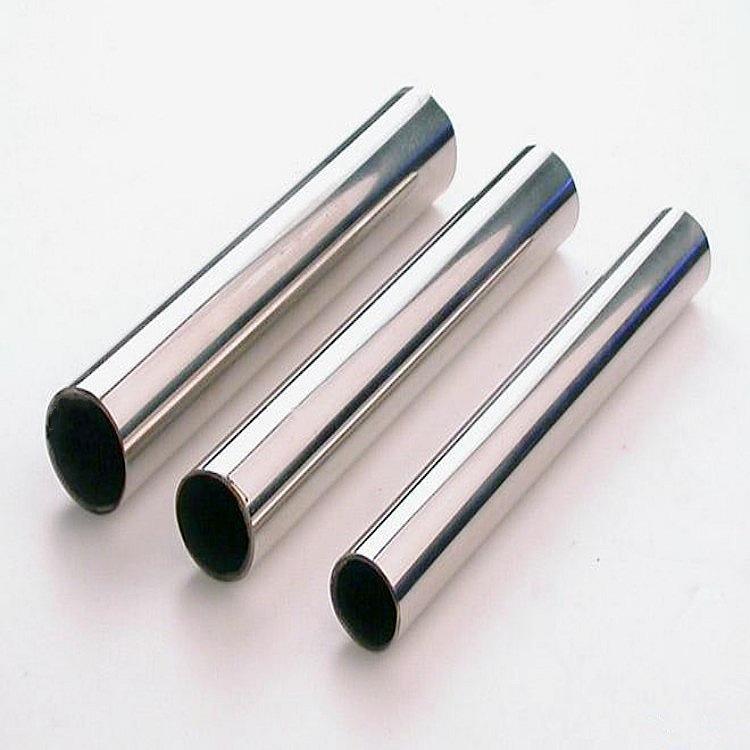 2. Hydraulic test:
The hydraulic pressure test is carried out on the stainless steel seamless pipes one by one, and the pressure is maintained for no less than 5 seconds under the specified pressure value. The steel pipe shall not leak or leak, and the conventional supply hydraulic pressure test is P=2SR/D (maximum no more than 20MPa).
3. Corrosion resistance:
In applications requiring better general corrosion and pitting resistance, 317L is preferred over 316 or 316L because 317L contains 3-4% molybdenum compared to 2-3% molybdenum for 316 and 316L. .
4. Process performance inspection:
Flattening test. Tensile test. Flaring test. Hardness test. Metallographic test. Nondestructive testing (including eddy current testing and ultrasonic testing).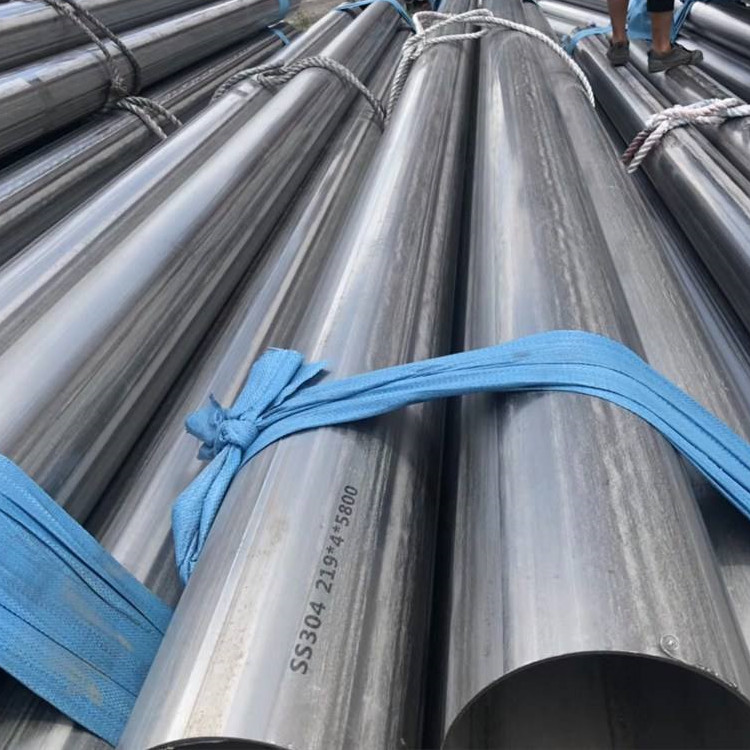 304 stainless steel welded pipe intergranular corrosion
Exposure of 316 to 427°C to 816°C may cause chromium carbide to precipitate at grain boundaries, and it is prone to intergranular corrosion when exposed to harsh environments.
stress corrosion
Austenitic stainless steels are susceptible to stress corrosion cracking in halogenated environments. Although 316 has good resistance to stress corrosion cracking to a certain extent,
But it is still relatively easy to be affected. The conditions for stress corrosion cracking include: (1) the presence of halides (generally chlorides); (2) residual
residual tensile stress; (3) the temperature exceeds 49°C.
During welding, cold deformation or thermal cycling can generate stress. Annealing, stress relief heat treatment can effectively reduce stress, therefore, reduce the susceptibility of 316 to halide stress corrosion cracking.
pitting/crevice corrosion
Increased chromium, molybdenum content can improve pitting/crevice corrosion resistance of austenitic stainless steels in chloride or other halide ion environments. pitting corrosion through
Calculated by PREN (pitting equivalent), PRE = Cr+3.3Mo+16N. PREN=24.2 for 316, PREN=19.0 for 304, which reflects 316
The pitting corrosion resistance is better than 304.
316 is resistant to pitting corrosion and crevice corrosion in the water environment containing 2000ppm chloride, and has achieved certain results in the seawater environment (chloride content 19000ppm).
Antioxidant
316 has good oxidation resistance, and in the atmospheric environment, even if the temperature reaches 871 to 899°C, the rate of scale formation is relatively low.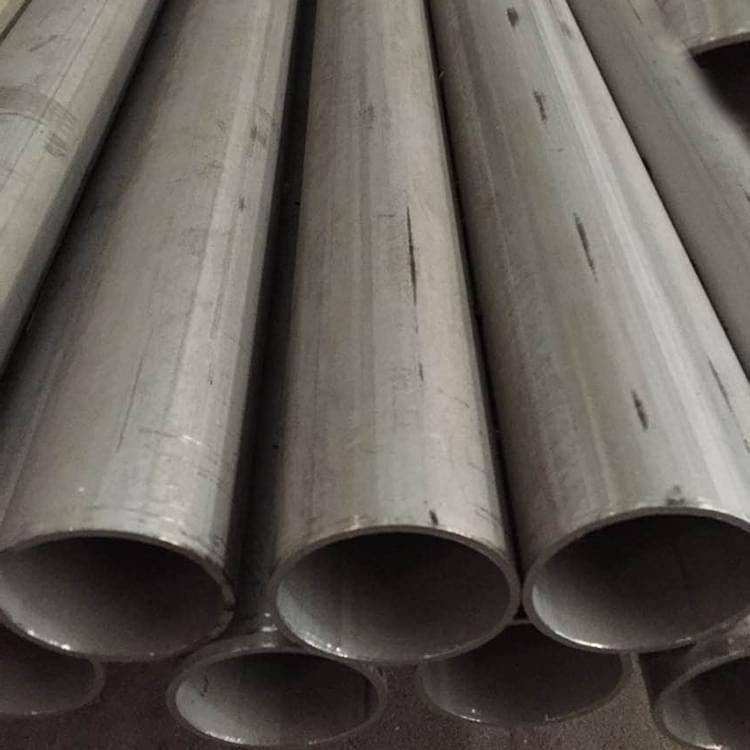 304 stainless steel welded pipe welding process
Austenitic stainless steels are considered the easiest stainless steels to weld and can be welded with all fusions as well as resistance welded. There are two important factors to consider in welding joints 1) to avoid hardening cracks; 2) to maintain the corrosion resistance of the weld joint and heat affected zone.
For weldments used in corrosive environments, it is recommended to use a low carbon base metal. The higher the carbon content of the weld metal, the more prone to carbide precipitation (sensitization), which can lead to intergranular corrosion.
Weld deposits with high molybdenum content may result in decreased corrosion resistance in harsh environments due to micro-segregation of molybdenum. To overcome this side effect, the molybdenum content of the solder should be increased. Copper and zinc contamination should be avoided in the soldered area, so these two components form compounds with low melting points, leading to solder cracks