0.18mm G550 AZ50 Galvalume Steel Coil Price Indonesia
Galvalume is an alloy coated steel, which is the best combination of aluminum and zinc composition and structure, it has both advantages of aluminum's corrosion resistance, heat resistance and zinc's electrochemical performance. Galvalume consists of 55% Aluminum, 43.5% Zinc and 1.5% Slicon.
Galvalume surface spangle is small and uniform, bright colors, high surface hardness, can be coated with a variety of color AFP.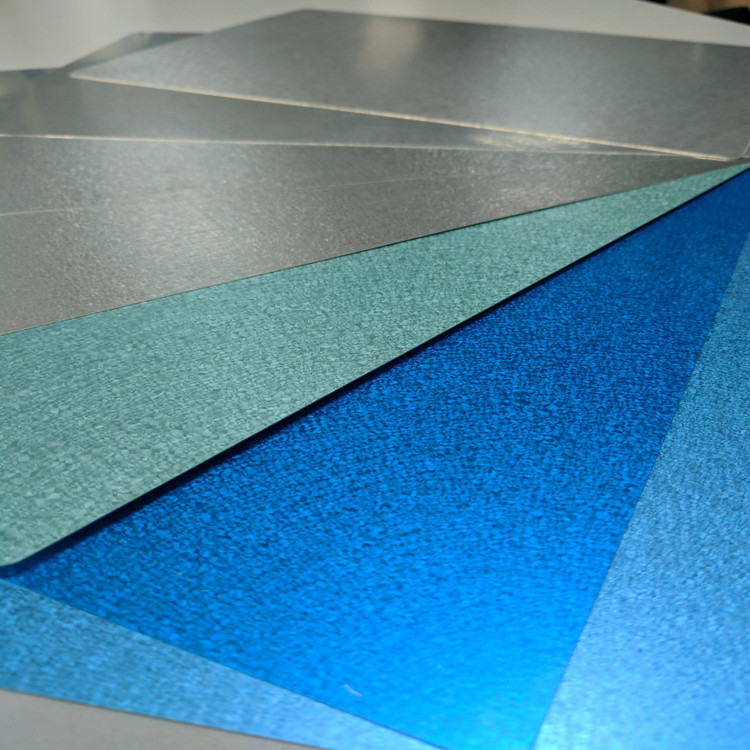 G550 AZ50 galvalume steel coil price to Indonesia is decided to market price, thickness, aluzinc coating, sea freight, normally, the price is greatly affected by the market, thickness and zinc layer, but less affected by sea freight.
This photo shows different galvalume stee samples, you can see there are different colors, they are coated with a variety of color AFP, the color usually green, blue and customized.
This color AFP (anti finger print) or transparent AFP can extend antirust time, especially in Indonesia and some Southeast Asian countries with a humid climate, the AFP is very usful.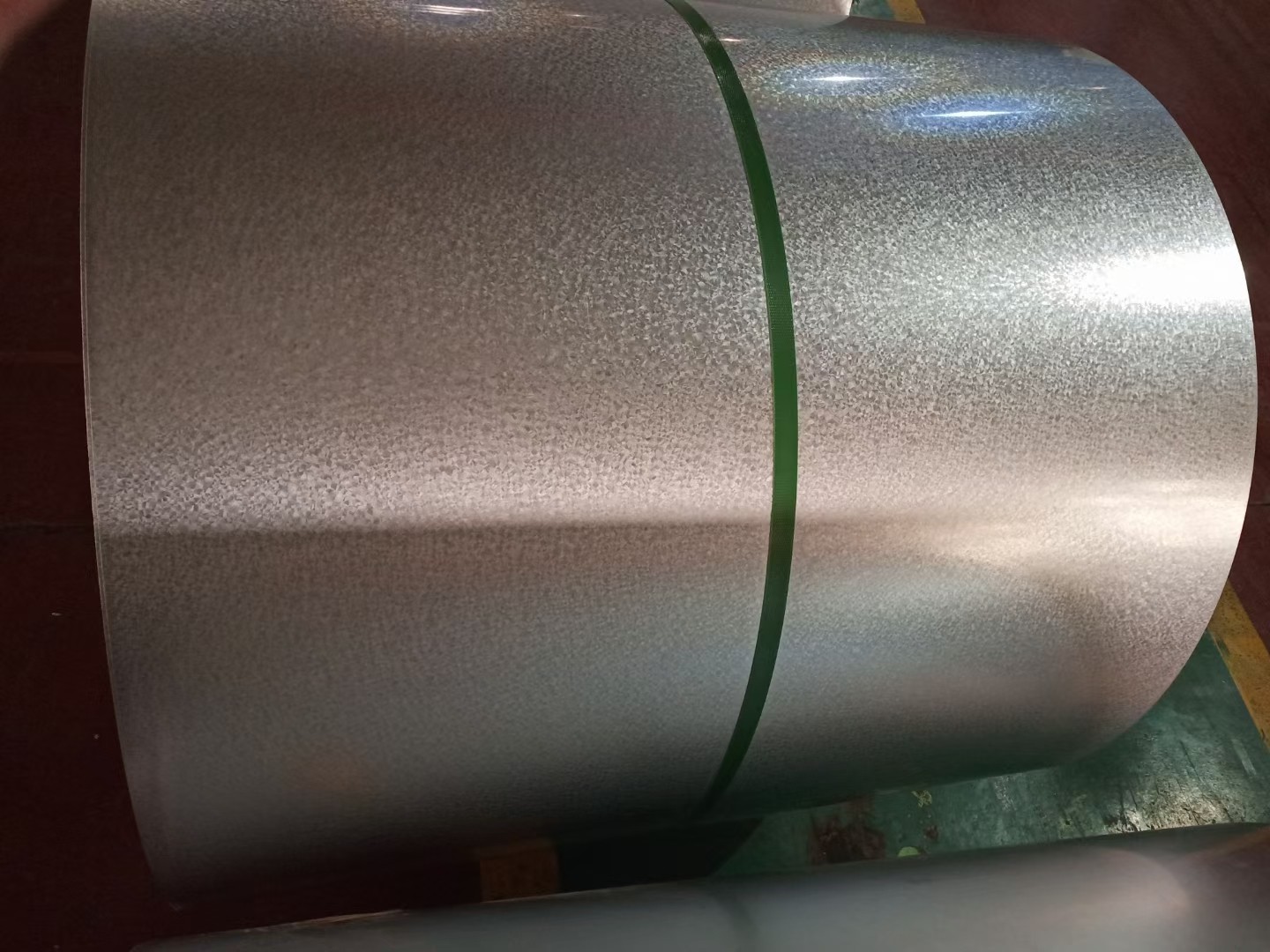 This is a galvalume steel coil, in this photo, you can see the aluzinc spangle clearly, and the surface is bright, it because there is a thin layer of AFP.
Surface treatment: Chromated/Unchromated treatment, oil resin coated (AFP, anti finger print), color AFP dry.
Zinc coating of galvalume steel coil: AZ30~AZ150, Indonesia usually use AZ50.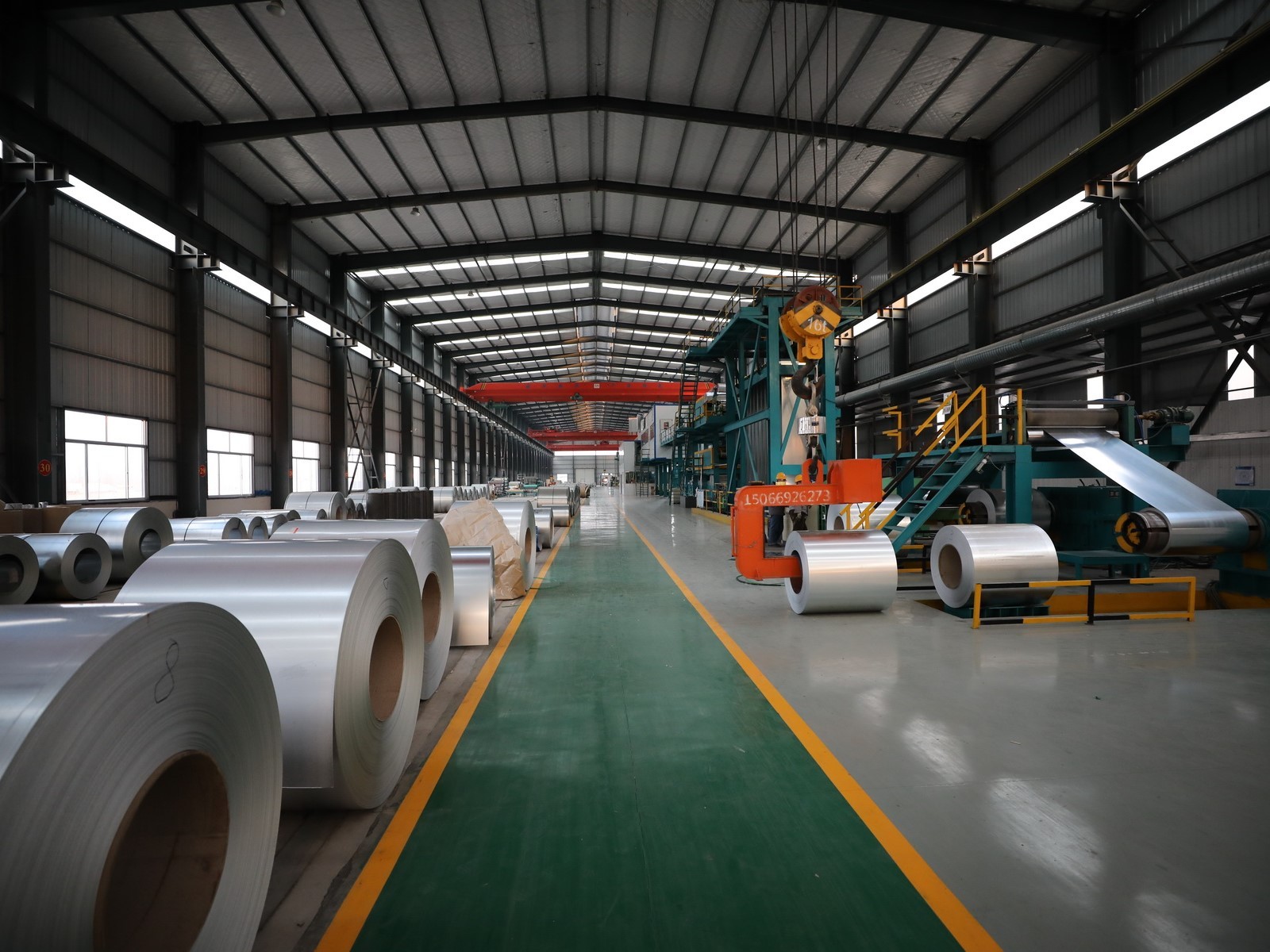 This photo shows our production line and goods of galvalume steel coils, there is a coil is in production, the specification is: 0.18mm thickness G550 AZ50 with AFP to Indonesia.
Our production line is able to produce different thickness from 0.12-6.0mm, aluzinc coating from AZ30-AZ150.
Our prime galvalume steel coil export to Indonesia, Tailand, and the Philippines regularly.