How much does a grain bin or grain silo cost ? what is the price of the steel silos or Grain bin ?
A complete grain storage steel silo includes silos, elevators, conveyors etc. It is used for storing grain such as wheat, corn, paddy, rice, sorghum, barley, sunflower seeds, peanut etc. The storage system for grain is widely used for rice mill, feed mill, flour mill, poultry plant and so on.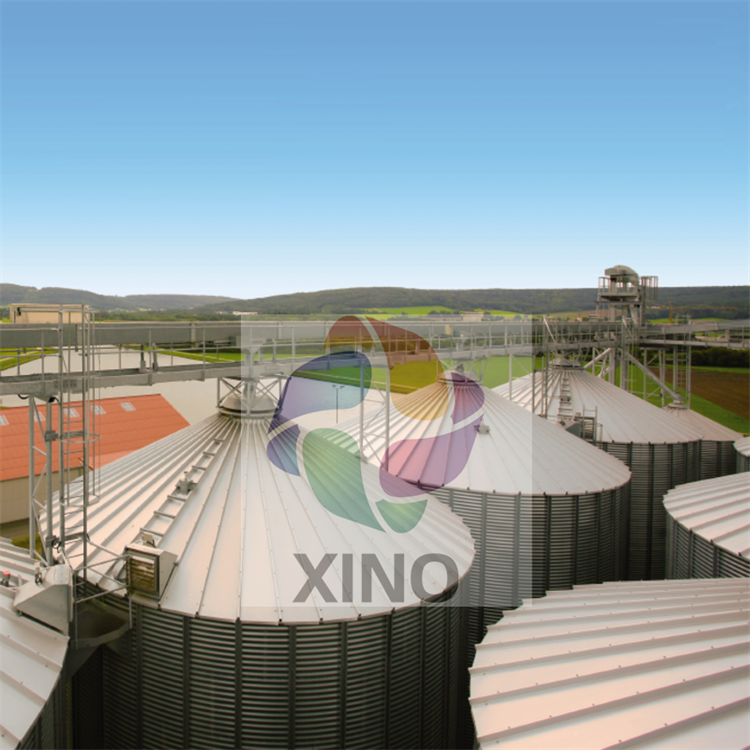 Automatic-flow unloading;
save resources and costs;
Hopper angles can be 45° and 60°;
Could be movable;
easily to be installed;
Do not need serious concrete, labor, and energy cost;
less grain residues in steel plastic silo bins;
Hopper structure prevents loss of time and money during the unloading period.
| | |
| --- | --- |
| APPLICATION | Grain Silos,Corn Silos,water metal tanks soybean steel silos, wheat steel silos, barley steel silos, sorghum steel silos, soybean meal steel silos, sawdust steel silos, biomass pellet steel silos,grain industry silos,feed industry silos,Oil Plat Industry Silo,Port Industry Silo |
| GRAIN SILO TYPE | Hopper Bottom Silos,Flat Bottom Silos,Smooth Wall Silos,Feed Hoppers |
| SPECIFICATION | |
| STANDARD | D-4097 ASTM D-3299 ANSI/AWWA D103 – Bolted Steel Water Storage tanks,AISC,IBC NUCC FM4020/4021 British Standard 7543:2003 Australian Standard 2628 (2010) |
| SIZE | Range 25tons to 20,000tons |
| MATERIALS | HDGP Galvanized steel sheets coating up to G600,Wall thicker than 3.0mm |
| DIAMETER | 2.3M-300M Customers Requirement |
| ACCESSORY EQUIPMENTS | Bucket Elevator-Chain Coveyor-elevator tower- Electrical Manuel controlled Slide gates - Catwalks - Spout Pipes |