What is cold rolled steel used for?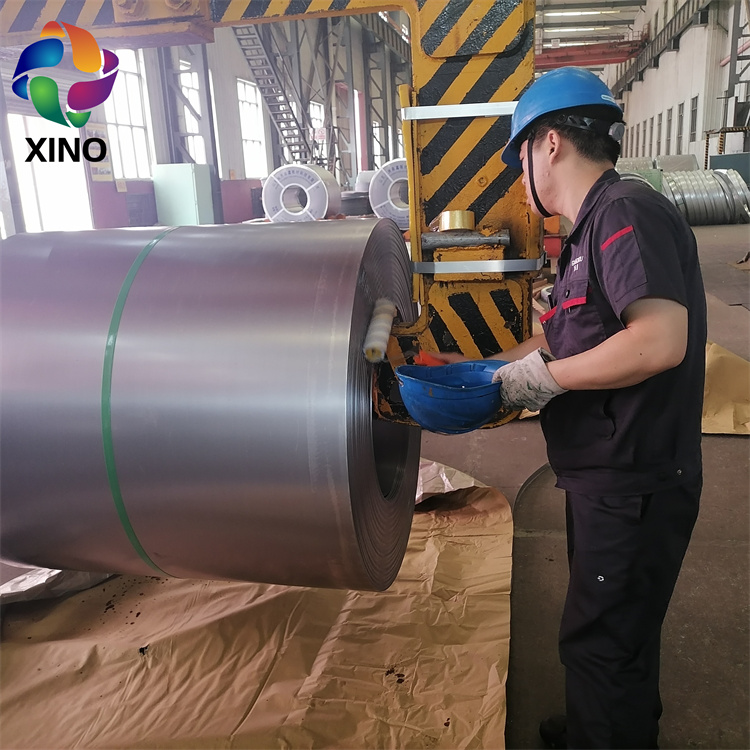 You can see this photo, there is a labor who is painting Antirust oil on a cold rolled steel coil, the oil quantity can be customized by clients, normally, the oil quantity is 1500-3000 mg/m2,
the Antirust oil will be painted in production line. This labor is re-painting by hand outside the oil, and then packing with kraft paper, plastic bag,thick cardboard,steel sheets,and then fasten with steel belts.
By this way, it will extend the rust prevention time as much as possible, as you know, cold rolled steel coils are very easy to have rust points, if we export the cold rolled steel coil from China to South America, the Antirust oil and seaworthy packing will protect the coils for a long time, they will looks perfect when clients received and open the cargo.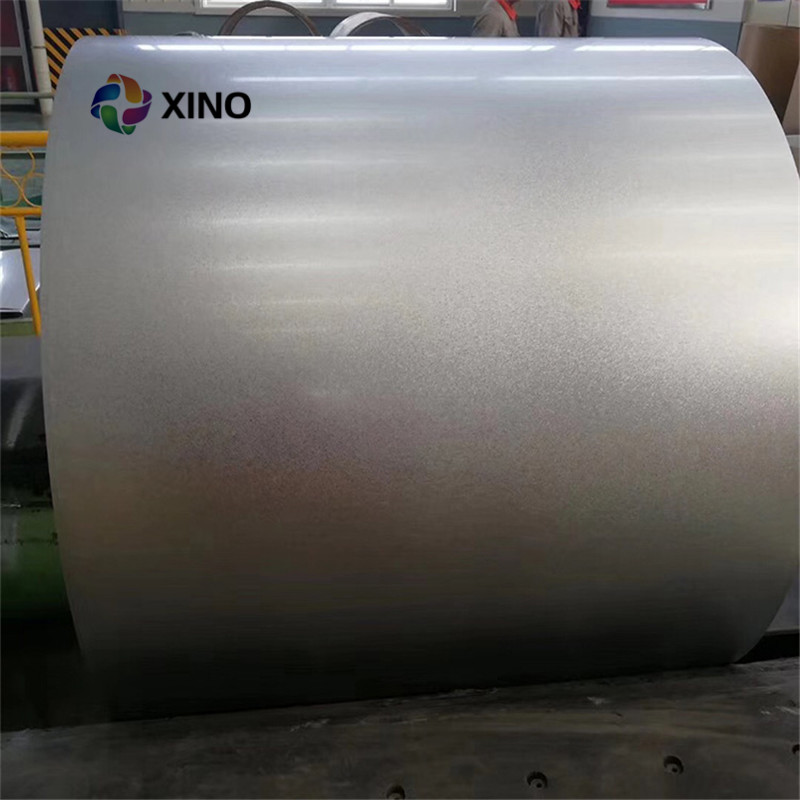 What is cold rolled steel coils use for?
This photo is a Galvalume steel coil (Aluzinc steel coil), AZ150, which is made by cold rolled steel coil and aluzinc coating, we also supply this kind products, you can learn more product details from that special link.

Cold rolled steel coil can be the raw material of Galvanized steel coil, Zinc-Aluminium-Magnesium steel coil, PPGI steel coil, PPGL steel coil, etc.
Cold rolled steel coil also be used for construction materials directly in buildings, like wall, anti-theft doors, and can be used for car bodies, containers, etc.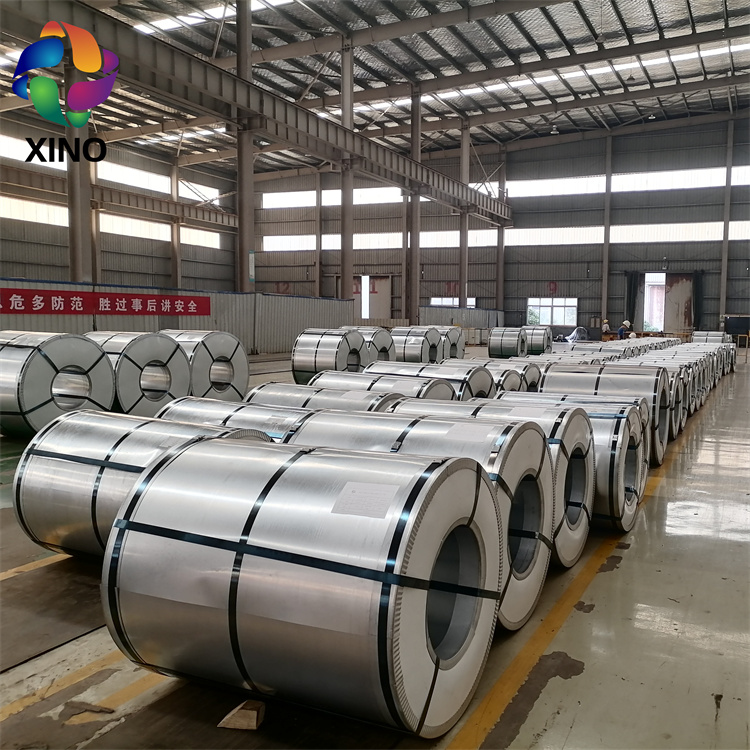 This photo was take at our warehouse, which near the workshop.
Once after production, the finished cold rolled steel coils will transported to here, finish packing process and paste shipping mark.
If clients want to inspect the goods or visit factory, their goods will store here, and the labors will cooperate with the customer's inspection.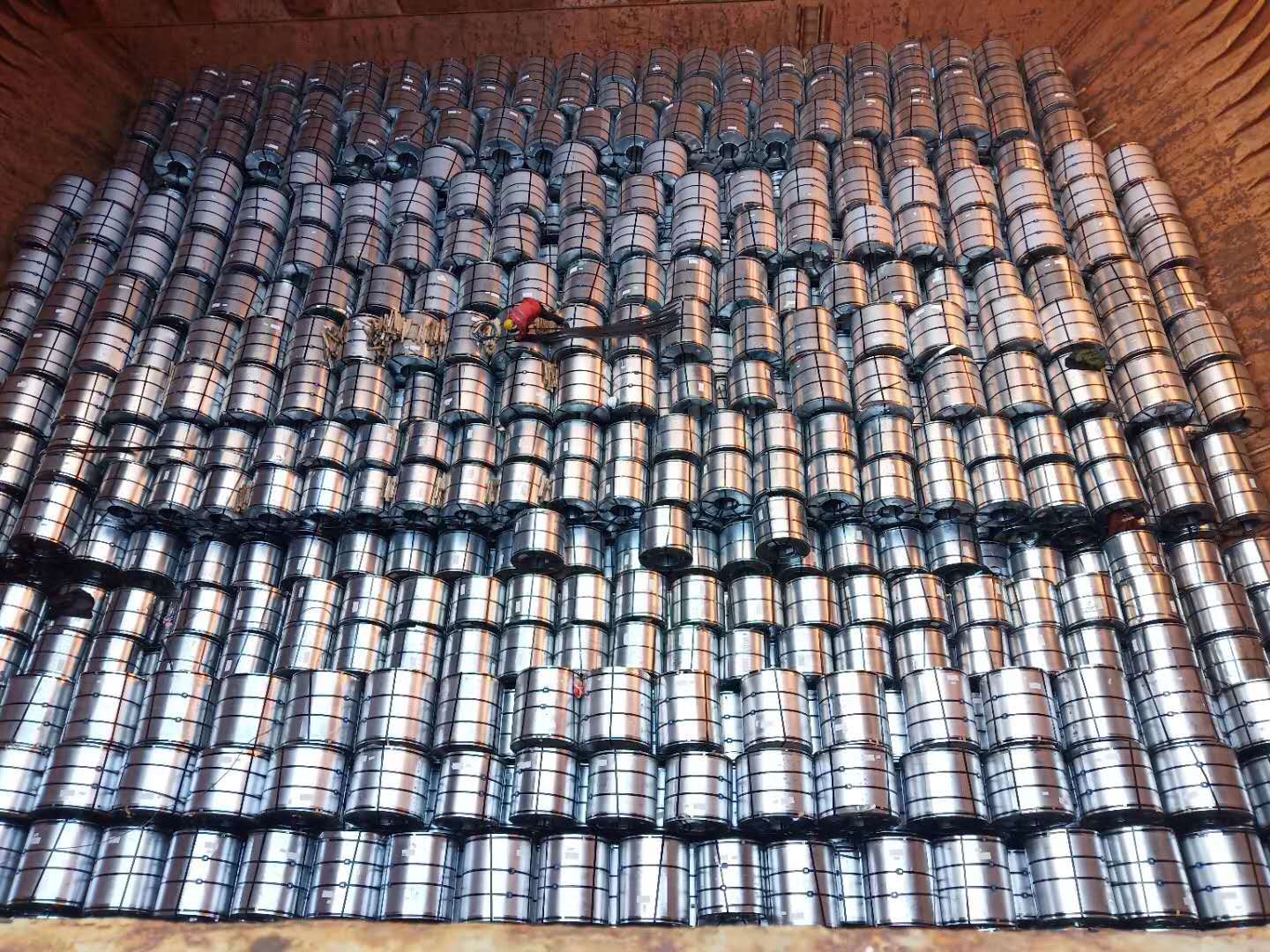 This photo is our steel coils loadng in bulk vessel which sailed to Brazil, you can see there is a labor is reinforce the coils by battens.
By this way, can remove the gap between the steel coils, avoid collision and extrusion during shipping, and protect the cargos.