DIN EN 10130 DC01 DC04 Cold Rolled Steel Coil


This photo shows DC01 cold rolled steel coil slightly oiled.
Specification
of DC01-DC07 Cold Rolled Steel Coils
Available dimensions:
Thickness: 0-0.59MM------Width: 900-1685MM
Thickness: 0.60-3.00MM--Width: 900-1850MM
Steel Standard: DIN EN 10130, 10209 and DIN 1623
Steel Grade: DC01, DC02, DC03, DC04, DC05, DC06, DC07
Classification: Non-alloy quality steel
Chemical Composit
ion of DC01-DC07 Cold Rolled Steel Coils
C: max. 0,08 %
Mn: max. 0,40 %
P: max. 0,03 %
S: max. 0,03 %
Mechanical Pro
perties of DC01-DC07 Cold Rolled Steel Coils
Steel Grade

Yield Strength (MPa) min

Tensile Strength (MPa) min

Elongation

% min

Old Description

DC01

≤280

270-410

28

St 12-03

DC03

≤240

270-370

34

St 13-03

DC04

≤210

270-350

38

St 14-03

DC05

≤180

270-330

40

St 15-03

DC06

≤170

270-330

41




DC07

≤150

250-310

44



EN Standard of Cold Rolled Steel Coil:
EN 10130: 2006 Cold rolled low carbon steel flat products for cold forming. Technical delivery conditions
EN 10139: 1997 Cold rolled uncoated mild steel narrow strip for cold forming. Technical delivery conditions
EN 10152: 2009 Electrolytically zinc coated cold rolled steel flat products for cold forming. Technical delivery conditions
EN 10271: 1999 Electrolytically zinc-nickel (ZN) coated steel flat products. Technical delivery conditions
Equivalent grades of steel DC04 (1.0338) FOR REFERENCE.
EU
EN

USA

Germany
DIN,WNr

Japan
JIS

France
AFNOR

England
BS

Italy
UNI

Spain
UNE

Russia
GOST

DC04

A619

DDS

1.0338

RRSt14

St14

SPCE

ES

1CR

1CS

1HR

1HS

CR1

FeP04

AP04

05KP

08KP

08YU
Different suitable usage of different steel grades:
DC01 can be used for simple forming work, for example Bending, embossing, beading and pulling.
DC03 is suitable for forming requirements like Deep drawing and difficult profiles suitable.
DC04 is suitable for high deformation requirements.
DC05 is a thermal forming grade, it is suitable for higher forming requirements.
DC06 is a grade for special deep drawing, suitable for the higher deformation requirements.
DC07, this superior deep drawing quality is suitable for highest deformation requirements.
Surface Type
Surface A
Errors such as pores, small grooves, small warts, minor scratches and minor discoloration are tolerated that do not affect the ability to reshape and adhere to the surface coating.
Surface B
The better side must be defect-free so that the uniform appearance of the quality finish or electrolytic coating is not affected. The other side must meet at least the requirements for a Type A surface.
Surface finish
The surface finish may be particularly smooth, matte or rough. If no details are given when ordering, the surface finish will be delivered in a matte finish. The four listed surface finishes corresponding to the central roughness values must be tested according to EN 10049.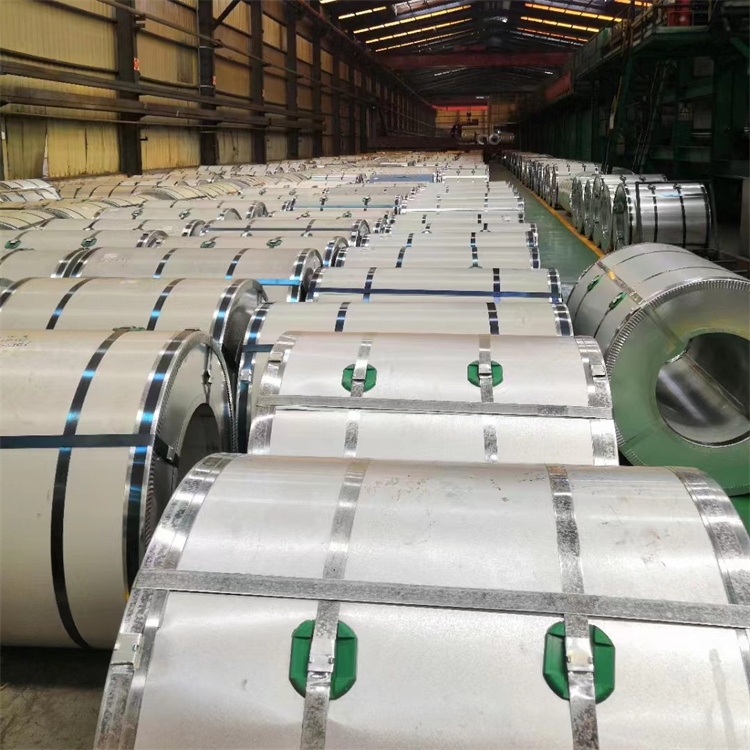 This photo shows our finished cold rolled steel coils, they packed with standard seaworthy packing.
We XINO Steel is manufacture of cold rolled steel coil.