U-573 Insulated PE Aluzinc Roofing Sheets Indonesia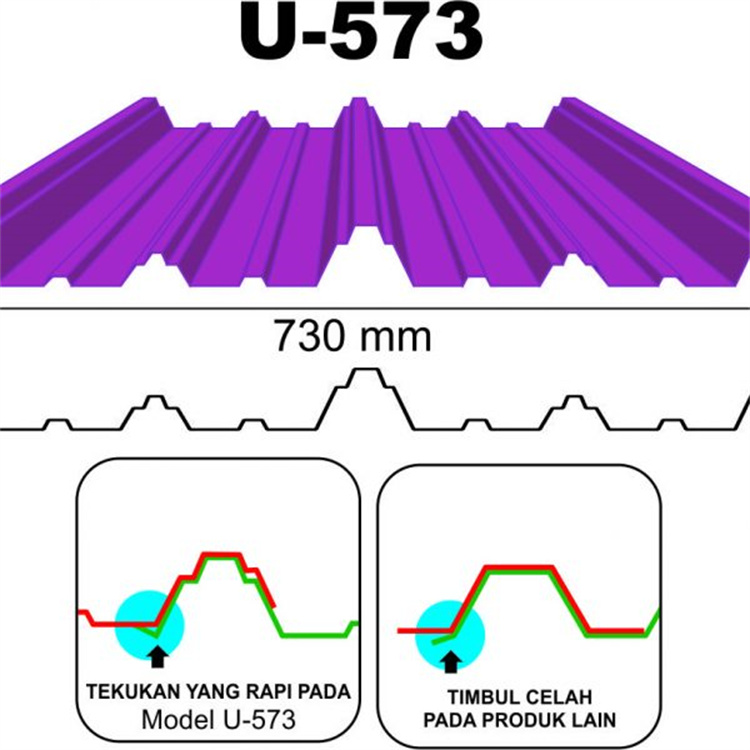 This photo shows drawing of U-573 roofing sheets, you can see there are 3 main ribs to stand the whole roof and evey 2 main ribs will have one middle rib and 2 small ribs,
this design greatly enhanced the roof strength and longer the service life.
Polyethylene (PE) has the function of heat dissipation at sunset and can eliminate the noise in the rain. Aluminum zinc plated polyethylene insulated roof. For the purpose of house or canopy, insulated roof board is more suitable. The system consists of a metal roof, under which an insulating PE (polyethylene) insulation layer has been coated to suppress heat and sound.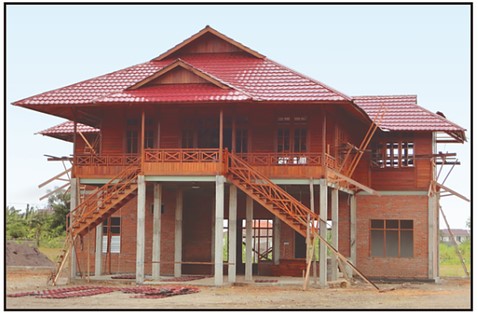 This photo shows a villa finished aluzinc roofing sheet installation in Indonesia
0.30mm thick x 5.5m spandek roof
The spandek roof is made of Galvalume steel sheet and consists of three components: aluminum, zinc and silicon. Spandek roofs are used as building roofing sheet or building wall, storage walls and garages. Such roofs have the properties of fire resistance, earthquake resistance, light resistance, firmness, long-term resistance, corrosion resistance, smoke prevention, environmental friendliness, wind resistance and so on.
Spandek roofs are also commonly referred to as zincalume or aluzinc. The effective width of the standard wave spandrel roof is 1m, the preparation length is 3M, 3.5m, 4m, 4.5m, 5m, 5.5m and 6m, and the plane is 0.30mm. We also provide you with the required size and accuracy of the spandek roof.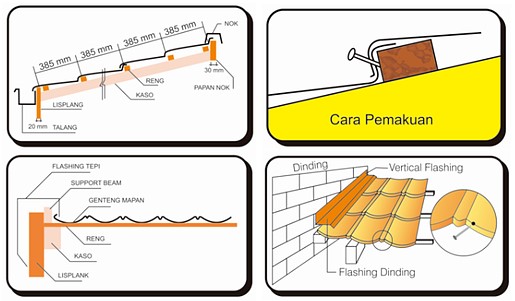 This photo shows how to install PE aluzinc roofing sheets
We XINO Steel supply spandek roofs and its raw material coils at competitive prices.
*) The picture may be different from the original product.
*) Contact https://www.chinaxinogroup.com Serve the best roof you need.
*) Prices will change with market fluctuations.
*) You can get a special discount when reaching the quantity.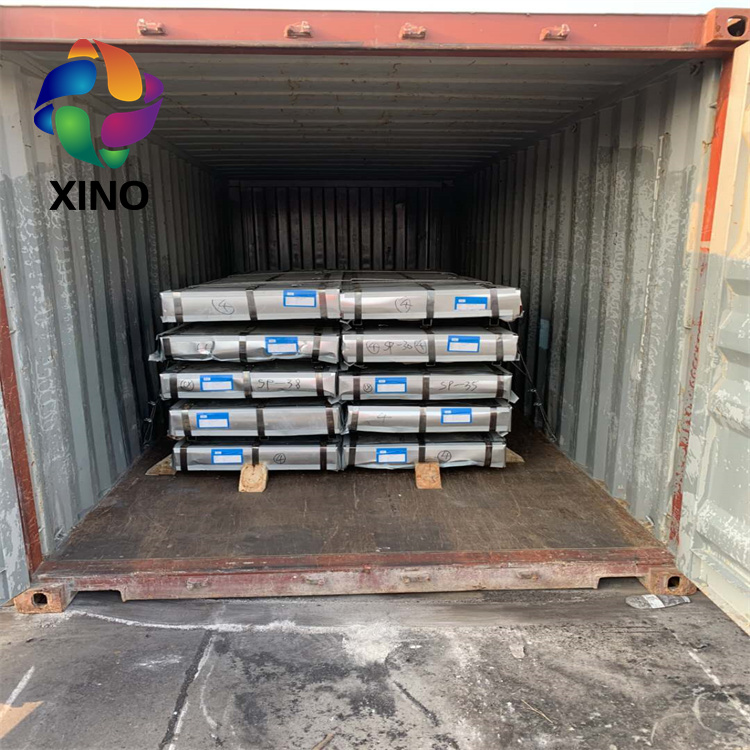 This is a loading photo of aluzinc roofing sheets in container to Surabaya port, Insonesia.
You can see we packed with steel box and strengthened by triangular wooden blocks, steel cables to ensure the safty in sea transport.