Why is TFS steel is the best materials for metal packing ?
Product Name:
TFS (Tin Free Steel, also known as ECCS, Electro-Chromium-Coated-Steel). is produced by applying electrolytic chromic acid treatment over steel sheets so that they are coated by a thin film composed of lower layer metallic chromium and upper layer chromium hydroxide.
Its price is slightly cheaper than tinplate. It is mainly used for producing can lids or ends, two pieces cans (drawn cans) and crown caps.
Features
TFS has excellent lacquer adhesion properties allowing use for food cans, beverage cans and general line cans.

Excellent resistance to black sulfide stain makes it the most suitable material for making fish cans.

Even when the same surface finish as TIN PLATE is applied to the substrate steel sheet,
it provides the unique surface luster characteristic of metallic chromium.
Standard:
We can offer confirm to JISG3315/ EN10202
Chromium coasting weights of TFS:
Cr in Chromium Oxide: 7 to 35 mg/sq.m/side*
Metallic Chromium: 50 to 140 mg/sq.m/side*
Steel types/ Grade :

MR,L,D,SPCC
Surface /Finishes:
TFS Steel surface : Bright,Stone,Super Stone,Matt, Silver
Finishes: Brigt, fine stone ,stone,silver matt,matt
Different finishes have differently Roughness
Finish

ROUGHNESS

[μm]

bright

≤ 0.30

fine stone

0.25 – 0.45

stone

0.30 – 0.75

silver matt

0.40 – 2.25

matt

0.40 – 2.25
Temper of TFS:
Reduce

Standard designation

Nominal hardness [HR30TS]

yield strength [MPa]

Standard designation

SR

T-1

49

230+/-50

TS230

T-2

53

245+/-50

TS245

T-2.5

55

260+/-50

TS260

T-3

57

275+/-50

TS275

T-3.5

59

290+/-50

TS290

T-4

61

340+/-50

TH415

T-5

65

480+/-50

TH435

DR

DR-7.5

71

520+/-50

TH520

DR-8

72

550+/-50

TH550

DR-8.5

73

580+/-50

TH580

DR-9

75

620+/-50

TH620

DR-9M

76

660+/-50

-

DR-10

79

700+/-50

-



General Application of TFS Tin Free Steel ECCS Electro-Chromium-Coated-Steel:
TFS Type

TFS Application

Food can

Food can

Canned fish

Beverage Can

Fruit juice,sports drink, coffee,carbonated drink

4L can

Automobile gasline can,machine oil can

General Can

18L can

Industrial container for paint and oil

PIL can

Aerosol can

Cosmetic,butane gas,pesticide,paramaceutical

Crown cap

Bottle cap

Bottle caps for beer,liqure,beverage

Others

Electronic Equipment Parts etc

Rice cooker

TV,battery cell body,toy, stationery

Tray, medicine case,cookie box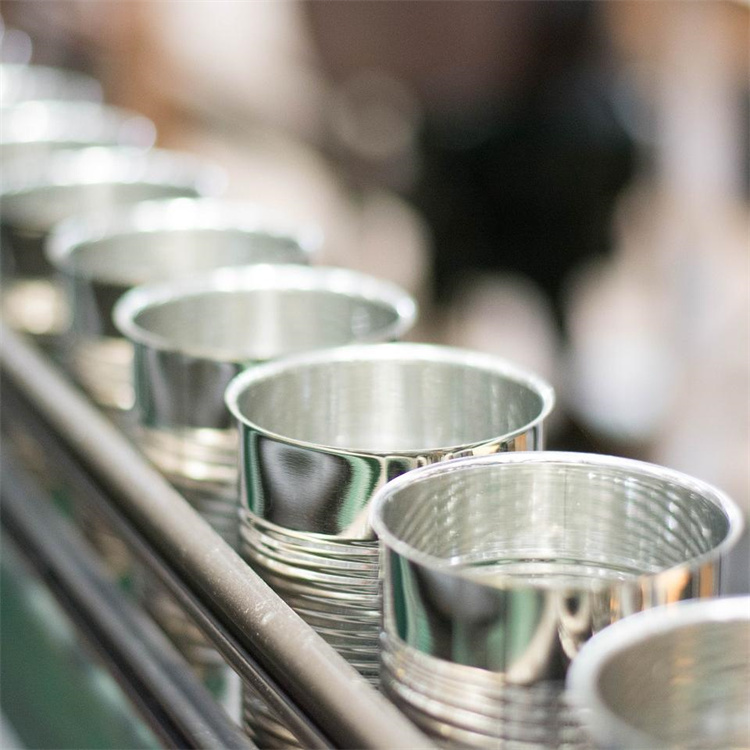 Packing details of TFS Tin Free Steel ECCS Electro-Chromium-Coated-Steel: