TCT 0.4mm PPGL ASTM A755 Alloy AZM 150 AFP PVC Film Paraguay
A755/A755M is a standard covers steel sheet metallic coated by the hot-dip process and coil-coated with organic films for exterior exposed building products. Sheet of this designation is furnished in coils, cut lengths, and formed cut lengths. Building products include corrugated and various types of roll and brake-formed configurations.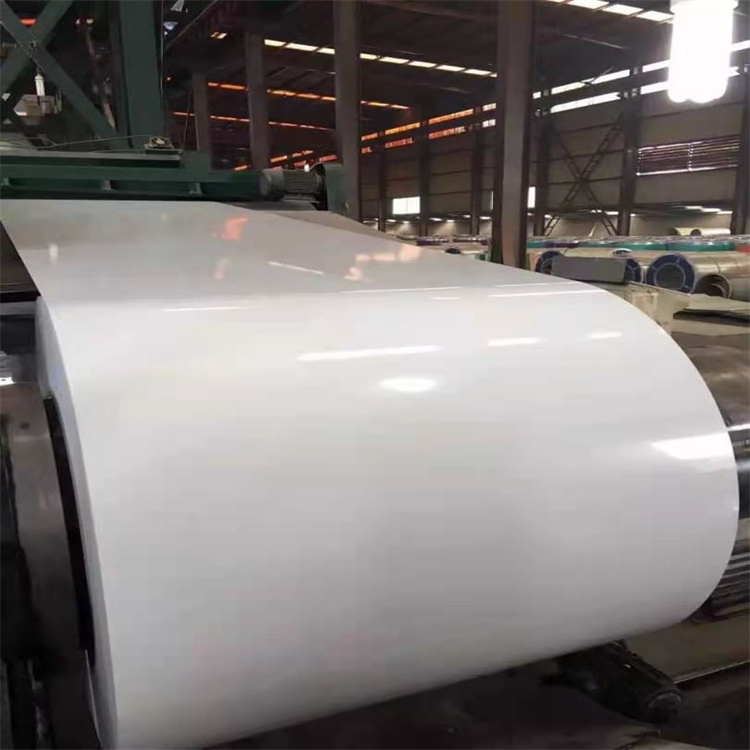 This photo shows PPGL in White color, color number RAL 9003, this is a very useful color in industrial like buildings, household electrical appliances.
This color requires thicker paint coating than darker colors, otherwise can not cover the base metal color.
Specification:
Thickness: 0.4mm
Width: 30-1500mm, customized
Color: As RAL color number or Customized
Painting Thickness: Primer 8μm (Max), Top coat 25μm (Max),Backer coat 5+15μm (Max),
Coating Mass: AZM150
Steel Standard: ASTM A755/A755M
Type of Coatings in Standard ASTM A755/A755M:
acrylic, conversion coating, epoxy, flfluorocarbon, plastisol, polyester, polyurethane, primer, silicone polyester

Coating Characteristics in Standard ASTM A755/A755M:
They also can be used as a test item for quality inspection.

Chalking, v—the formation on a pigmented coating of a friable powder evolved from the film itself at or just beneath the surface.

Fade, v—a loss in color intensity experienced by pigmented organic coatings over time, generally due to the effect of ultraviolet radiation.

Gloss, n—the luster, shininess, or reflecting ability of a surface.
Classification
The substrate shall conform to all requirements of the appropriate specification for the steel sheet product ordered as follows: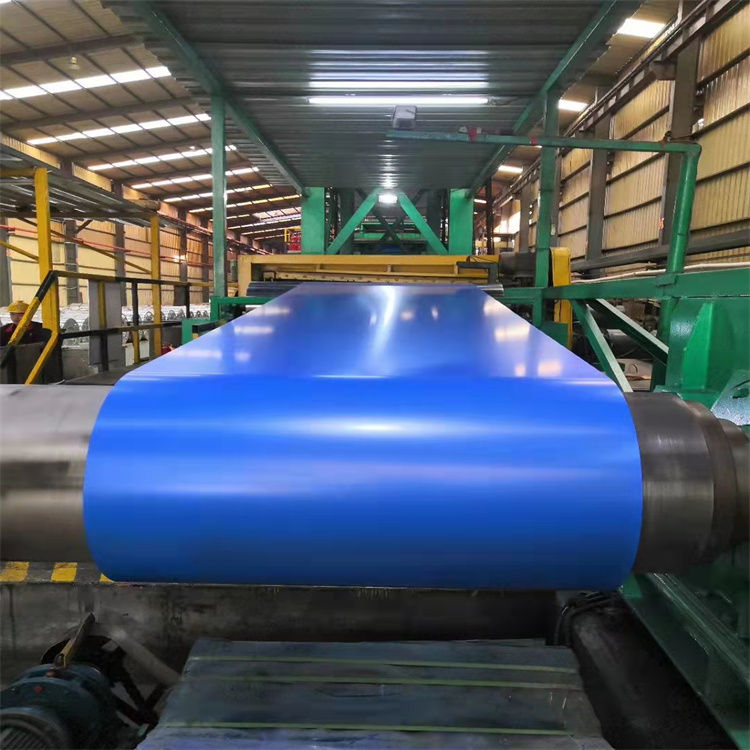 This photo shows a bule color PPGL coil in production line.
AFP is anti-finger print, it is a transparent painting to protect the paint coating and base metal, longer the service life. PPGL coil with AFP is a very common requirement in ordering.
Paraguay is a country in South America, like other South American countries such as Brazil, Colombia, Peru and Chile, Paraguay with a big demand for PPGL coils and sheets in building industrial.
This is a production video of Black color PPGL coil in our factory, hope it helps you to know more about the products and our quality.