ERW Welded Iron Square Pipe Price
Welded square pipe is a square pipe welded with steel plate or strip steel after curling.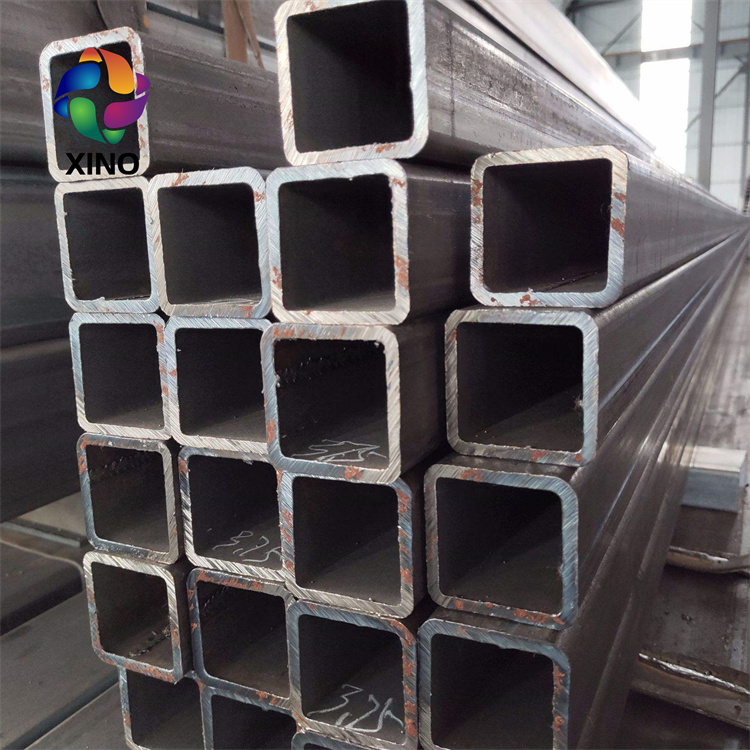 Application of welded square pipe
Welded square tubes are used in construction, machinery manufacturing, steel construction projects, shipbuilding, solar power generation support, steel structure engineering, power engineering, power plant, agricultural and chemical machinery, glass curtain wall, automobile chassis, airport, boiler construction, highway railing, house construction, etc.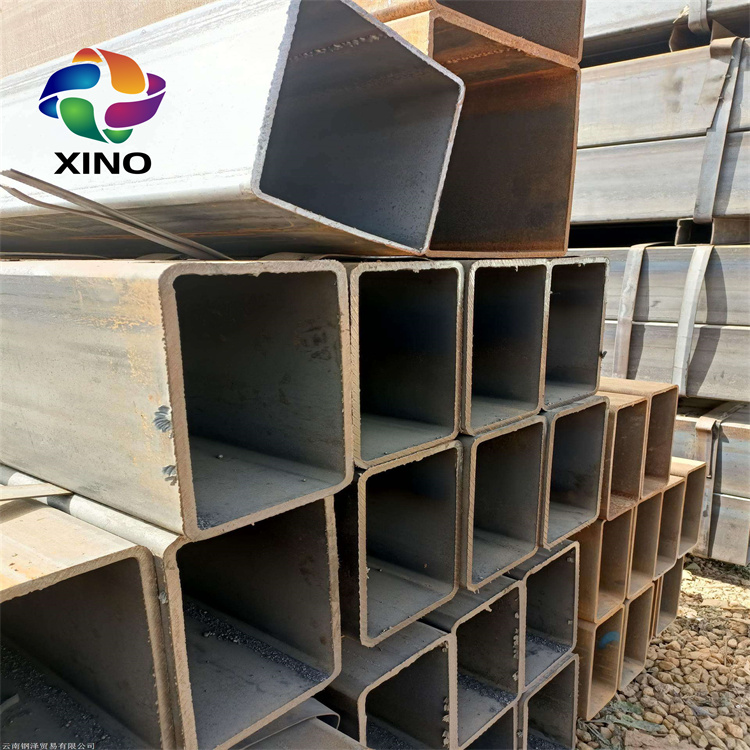 Production process of welded square pipe
The narrow blank of welded square pipe can produce the welded pipe with larger pipe diameter, and the blank with the same width can also produce the welded pipe with different pipe diameter. However, compared with the straight seam square pipe with the same length, the weld length increases by 30 ~ 100%, and the production speed is low.
Welded square pipes with large or thick diameter are generally made of steel blank directly, while small welded pipes and thin-walled welded pipes only need to be welded directly through steel strip. Then after simple polishing, wire drawing is OK. Therefore, straight seam welding is mostly used for small-diameter welded pipes, while spiral welding is mostly used for large-diameter welded pipes.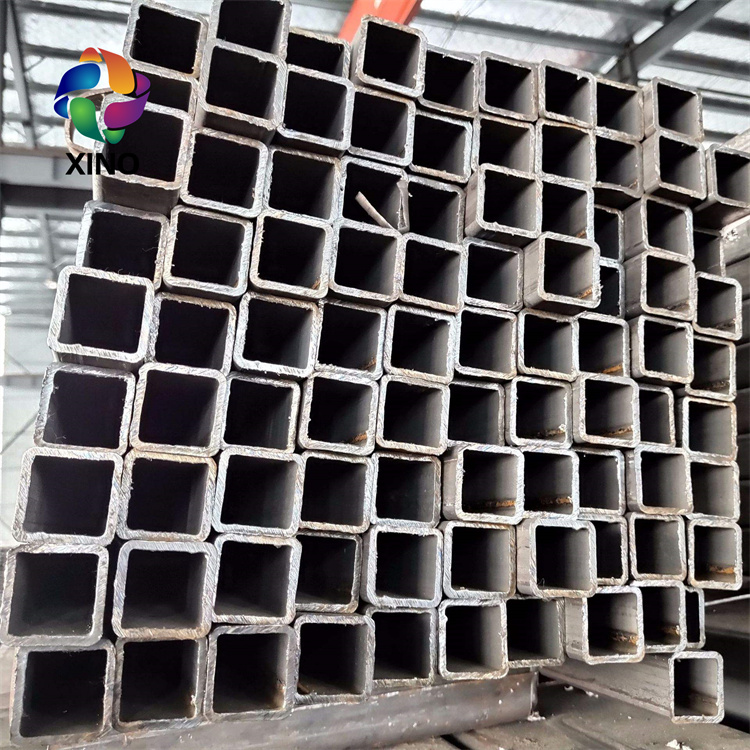 This photo shows our stock of welded steel pipe
Cause of deformation of welded square pipe
The deformation of welded square pipe is mainly caused by the shrinkage force of weld is greater than the strength of base metal.
1. If there is only one weld on one side, the step-by-step back welding shall be adopted from the middle, that is, the arc of the second section of weld shall be stopped at the arc starting point of the first section.

2. Adopt smaller welding line energy (the welding line energy is directly proportional to the current and inversely proportional to the welding speed), that is, use smaller welding current and faster welding speed.

3. If there are two or four symmetrical welds, start welding from one end and use the symmetrical forward crossing method for two staggered welds. For example: for the first time, weld a 150 mm long stop, then weld a symmetrical square of 300 mm, surpass the front 150 mm, and then weld 300 mm each time, surpass 150 mm each time.